'Frozen 2' Movie – News Updates: Idina Menzel - 'We are at Storywriting' and Film 'In the Works' [Report]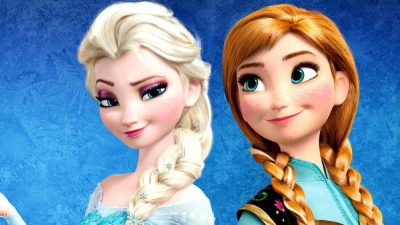 The most recent news regarding the sequel to Disney's hit animated film "Frozen" could have some people's heart pounding quickly, but just for a moment we assure. E! recently spoke to Idina Menzel and was able to get scarce details out from her regarding the highly anticipated "Frozen 2" movie.
The Aftermath
Disney released "Frozen" a couple of years ago, which was well-received by both kids and adults. The movie told the story of two sisters who learned the meaning of true love. The animated musical won the hearts of many audiences, becoming the most played music for young children. With that hype, there is a lot of expectation for the sequel of the film. It has been more than two years since the release of "Frozen 2," which brings a lot of anticipation for the return of Elsa, played by Idina Menzel, and Anna, played by Kristen Bell.
Sequel News
While there is still little information regarding what could take place in the upcoming movie, fans have been creating their own speculations on what "Frozen 2" could bring. One of the most talked about rumor is the possibility that Anna could have powers of her own. "Frozen" presented Elsa's power, which is the ability to control ice. However, it did not present any sort of power for Anna.
With that, there are reports suggesting that "Frozen 2" will shed some light on Anna's powers. However, these details have yet to be revealed. Meanwhile, Menzel recently spoke to E! News about the upcoming sequel. From the interview, she revealed a shocking spoiler that could change the game for the entire movie. She said, "We are at story writing and they're working on it and I think I'm in it. That's all I know — unless maybe Elsa falls off an ice cliff and she dies in the first five minutes."
If this is the case, many young kids and even grown ups will be upset. However, fans can rest assured that she was just joking. With that, fans should expect to hear Menzel take on the role of Elsa once again.
Rumors -- Will Elsa Get A Girlfriend?
The series is known to have changed the typical fairytale storyline by showing a loving relationship between two sisters, as opposed to a damsel in distress. With that, fans can expect writers of "Frozen" to continue presenting fresh ideas. This has caused rumors that Elsa could be receiving a girlfriend in the new animated film. This will be a big deal for Disney as it will be the first time they present an LGBT lead in their animated film.