Gaddafi Dead: Dictator Begged for His Life Before Being Killed (PHOTOS)
After being slammed against a car and beaten with a pistol, video footage has seemingly revealed that Muammar Gaddafi begged for his life before being killed.
WARNING: GRAPHIC PHOTOS BELOW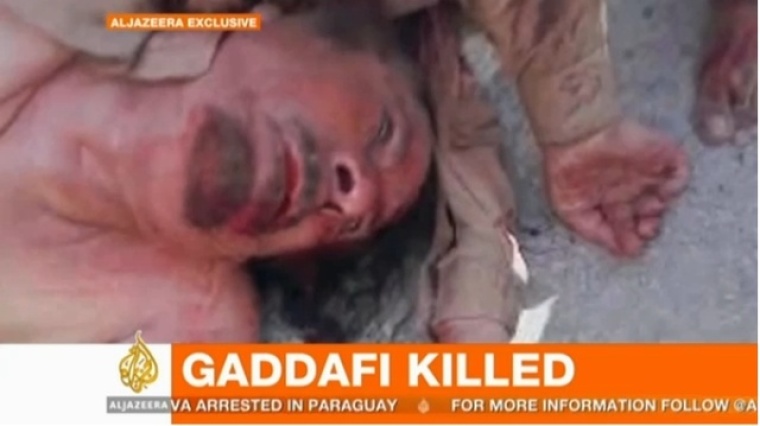 A clutch of videos have emerged on the internet in which Gaddafi is seen pleading for his life in front of a mob of revolutionary soldiers.
"What did I ever do to you?" Gaddafi is shown asking a rebel fighter in a video that emerged earlier on Thursday.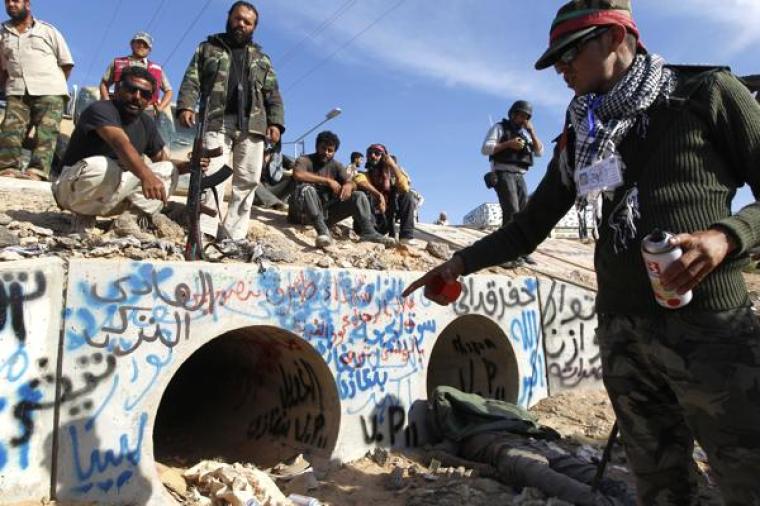 Gaddafi, who was wanted by the International Criminal Court in The Hague, Netherlands, for crimes against humanity, has been in hiding since rebel forces seized the capital Tripoli.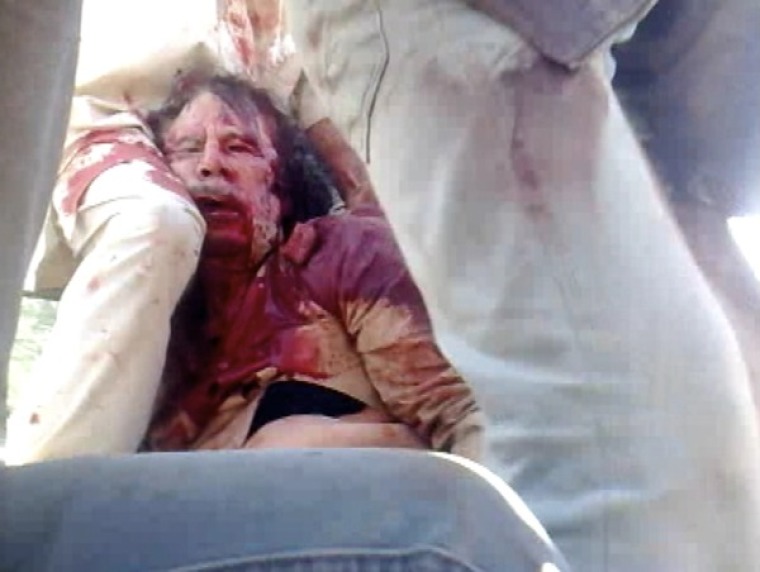 It is believed that he was hiding in his hometown of Sirte, which is where he was killed.