German Judge Tells Syrian Woman to Remove Her Islamic Headwear in Courtroom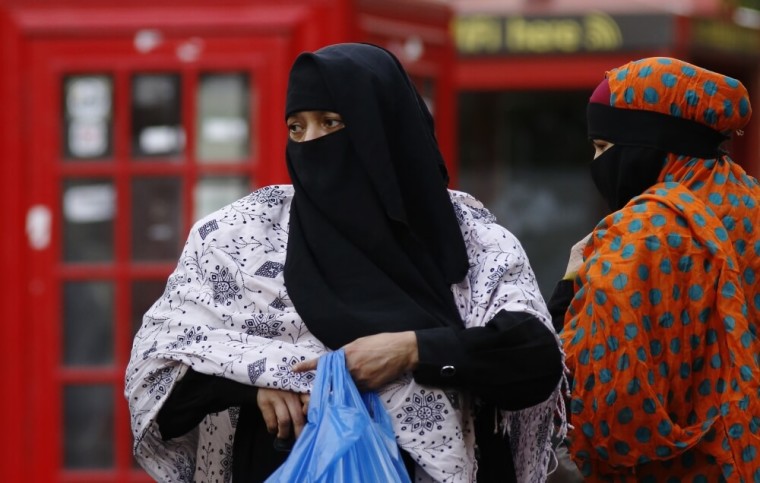 A German judge has told a Muslim woman that she must take off her headscarf during a divorce hearing, claiming that "religiously-motivated" attire is prohibited in court. The directive was issued through a letter warning the plaintiff that she cannot legally separate her husband if she fails to comply.
The woman, a refugee from Syria, filed for divorce from her husband at the Luckenwalde court in Brandenburg. The court letter warned that the July 27 hearing for her case wouldn't be able to proceed and that she could face legal charges as well if she doesn't heed the order.
The lawyer representing the woman has appealed the order on grounds of delaying the hearing. The magistrate's office said the judge "has to take care of order in the courtroom, where religious symbols have no place." There has been a call to ban the burqa in Europe due to the refugee crisis.
A December poll revealed that 69 percent of Germans favor banning the burqa based on 7,000 respondents. The figure rose by one percent last February. Parliament passed a draft law barring teachers, civil servants and policemen from wearing the full-face burqa or any religious symbol.
The move came after Chancellor Angela Merkel called in December for a ban on the garb. "The full veil must be banned wherever legally possible. Showing your face is part of our way of life," she said. "From my point of view, a completely covered woman has almost no chance of integrating herself in Germany," Merkel added.
For his part, Thomas de Maiziere, from Merkel's ruling Christian Democratic Union (CDU) party, said during debates on the burqa ban: "We are an open society. We shake hands. We show our faces and we tell people what our names are. We don't do (the) burqa."
British courts also imposed strict guidelines on wearing burqas by women who would testify due to problems on verifying their identity. The country's education ministry also issued a March 2017 directive allowing directors of public establishments and denominational schools to ban burqas.