Good Wife Season 5 Live Stream Free: Watch Episode 16 Online (CBS TV Start Time)
The Good Wife Season 5 Episode 16 will take place on Sunday night and should help fans find out what will happen following last week's big cliffhanger. The CBS show will air on TV at 9 p.m. ET, but can also be watched online through free live stream (details below).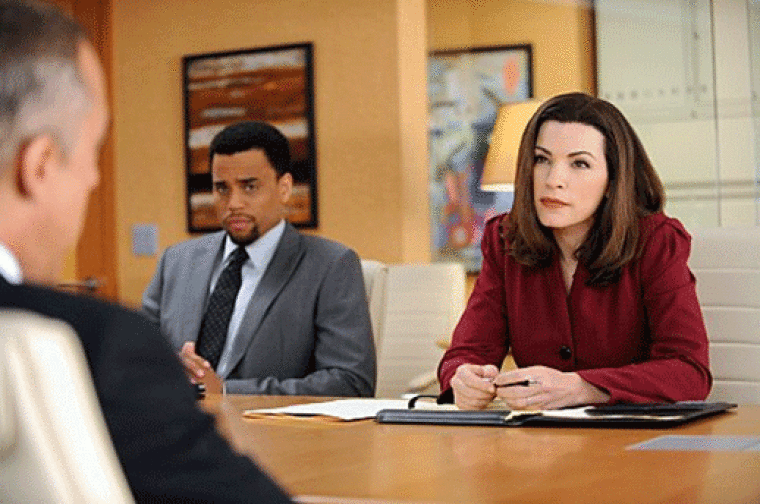 A synopsis of tonight's episode has stated, "Alicia searches for answers as she tries to make sense of Will's death in the aftermath of the courthouse shooting. Meanwhile, Diane delivers the somber news of Will's passing to the firm's partners who must decide how to move forward."
Fans of the hit show are still stunned following last weekend's shocking episode that killed off main character Will Gardner (Josh Charles).
The shocker came following an unexpected series of events, which saw a disturbed client, portrayed by Hunter Parrish, grab a courtroom guard's gun and firing - hitting his attorney, Will Gardner.
Understanding that the massive twist could upset fans, just minutes after the episode aired last Sunday, show creators Robert and Michelle King posted an open letter to fans to console them.
"We, like you, mourn the loss of Will Gardner," the joint letter began. "And while Will is gone, our beloved Josh Charles is very much alive and remains an integral part of our family."
The show's creators reportedly decided to write Will off the show "for personal reasons," but the actor has directed an upcoming episode.
"The brutal honestly and reality of death speaks to the truth and tragedy of bad timing for [Will and Alicia]," the Kings wrote. "Will's death propels Alicia (Julianna Marguiles) into her newest incarnation."
Fans will be wondering where script writers will take the season now following the shock episode, and the death of Gardner indicated the end of the investigation into Peter's alleged campaign theft.
Season 5 still has eight more episodes, and the Kings assured fans that they will not be "all tears- there is comedy too."
Upcoming episodes will see Michael J. Fox, Dylan Baker, Dallas Roberts and Stockard Channing feature.
The Good Wife Season 5 Episode 16 will take place on Sunday March 30, 2014 and can be watched on TV on the CBS network at 9 p.m. ET or watched online through free live stream by clicking here.