GoPro Hero 4 Delayed to March 2015, Amazing New Features Revealed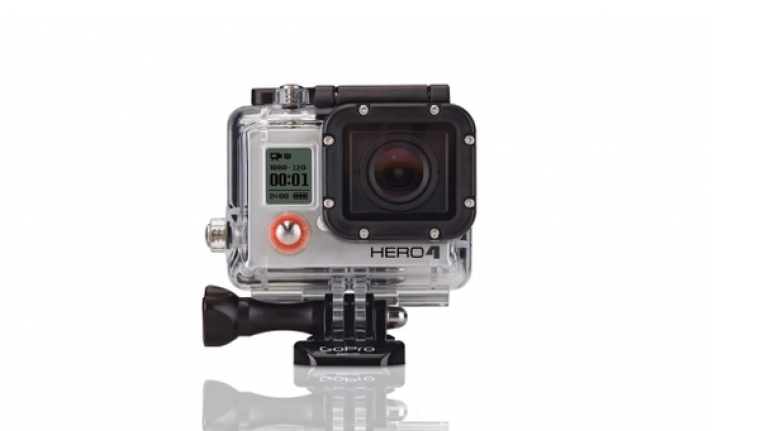 The GoPro Hero 4 release date has officially been delayed, and that news will frustrate the hoards of extreme sports fans waiting to get their hands on the new updated camera. However, at the same time some recently revealed specs and features appear to show that the wait could be worth it, as there are some significant improvements coming in the new GoPro Hero 4.
The GoPro Hero series are particularly enjoyed by extreme sports fans, as the camera can be used to capture live action videos and shots.
The GoPro cameras have become renowned for being amazing even in the most extreme conditions and all atmospheres including air, water and earth.
Although the camera can take a good deal of wear and tear, it is also lightweight, making it easy to carry or strap on in various extreme situations. Weighing in at less than 100g it is definitely a fan favorite to use in extreme situations.
The Hero 3 was equipped with an A7, whereas the Hero 4 will reportedly feature an A9 chip.
The GoPro Hero 3 had 4K recording features at the rate of 15 frames per second. The GoPro Hero 3 makes use of the A7 Hybrid DV/DSC, 1080p60 Camera SoC, so the new camera is very likely to be upgraded to the A9.
This will mean that the GoPro will be able to capture 4K videos, at the rate of 30 frames per second.
At present there is no other camcorder that can capture 4K videos at this rate.
Also with the A9, it will be possible to capture footage of 1080p at the rate of 120 frames per second and footage of 720p at the rate of 240 frames per second.
The promised high frame rates should provide astonishing results.
It has been reported that to keep the SD card needs in mind and to reduce the size and the cost, there will be some necessary sacrifices in the bit rate. That could mean that the bit rate will be lower, but the quality of recording will be higher.
The GoPro Hero 4 of course will be a waterproof camera, and will allow videos to be shot in deep water at about 60 meters.
The GoPro Hero 4 will also have a Wi Fi module, an HDMI port for uploading and for sharing the videos easily.
The GoPro Hero 4 is scheduled to have a release date in March 2015, according to The CineLens News Center.
GoPro Hero 4 - What to expect!!