'Gotham' Season 2 Episode 20 Spoilers: The Hunt For Azrael Continues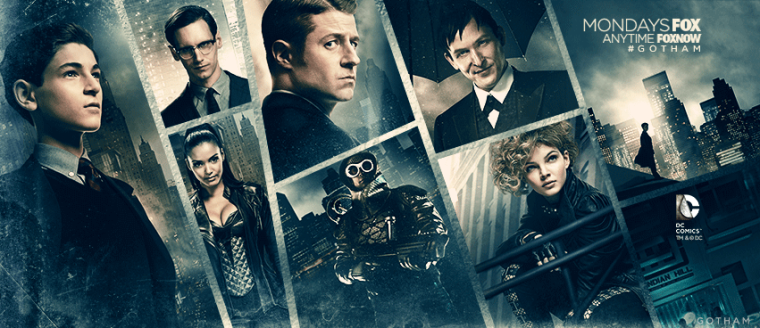 Things are about to get even more intense as the second season of Fox's hit crime fighting drama TV series "Gotham" moves on this week with a brand new episode that will see more chaos brought by the newly-resurrected Theo Galavan, who now dons the identity of the avenging Azrael.
According to the synopsis shared over at The Futon Critic for the episode titled "Wrath of the Villains: Unleashed," Azrael will continue to roam loose throughout the titular city. Oswald Cobblepot, who now has returned to his old, murdering persona sees this as an opportunity to finally get back to the man who killed his mother in cold blood. Will the Penguin be able to get his hands on the masked vigilante? How will he fare to Azrael?
As of the character in question, it still remains to be found out if he has already figured out his true identity as the former mayor of Gotham City. Last week, as he traversed a dark alley, he spotted an electoral poster of himself as a mayorial candidate. He also has a memory flash of his sister, Tabitha Galavan.
In another development, the TFC summary said that Bruce will be forced to enlist the help of his friend, Selina Kyle to track down Professor Hugo Strange, as he evades arrest for the accusation that he's doing unauthorized experiments.
A promo video from the network gives glimpse to some of the exciting moments that are expected to happen in the upcoming episode. The clip shows Jim and Det. Bullock talking to Tabitha, perhaps with regards to how to better put down her brother for good. Penguin can also be seen in action. Bruce Wayne, on the other hand, continues to get involved with the pressing issue. It is also worth noting that in the end part of the video, Firefly/Bridgit appears. Is she under the control of Prof. Strange?
Find out how these events unfold when "Gotham" Season 2 Episode 20 premieres this Monday, May 9, at 8 p.m. on Fox.