Greek Orthodox Bishop Tells Turkey's Muslim President to Convert to Christianity and 'Avoid Hell'
A Greek Orthodox prelate has called on the Muslim president of Turkey to renounce Islam and convert to Christianity so he can avoid penalty and suffering in hell.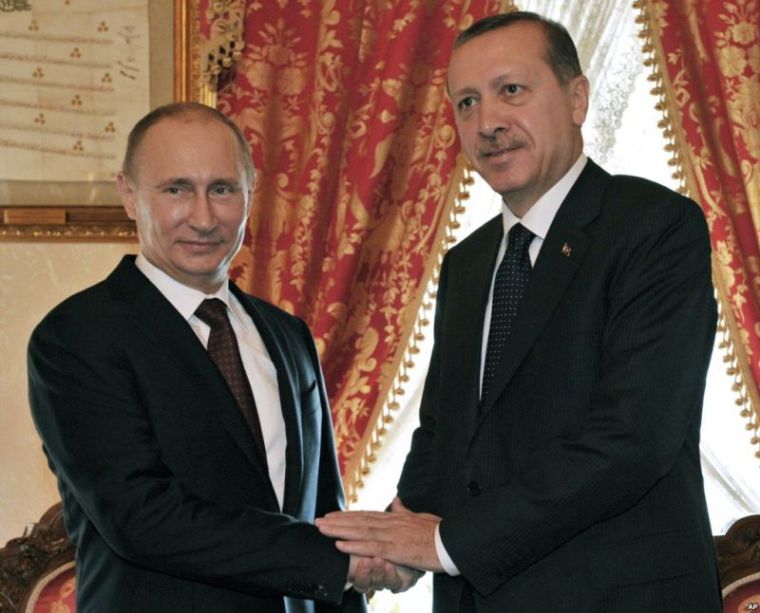 Greek Orthodox Metropolitan Seraphim of Piraeus penned an open letter to Turkish President Recep Tayyip Erdogan, urging him turn his back on his "demogagic false religion" which, he said, is "based on a number of illusions," according to Life Site News.
Metropolitan Seraphim also called out Muhammad as a "false prophet" on his 37-page letter as he urged Erdogan and his family to accept Christianity.
"If you want to save yourself and your family, you should convert to the Greek Orthodox Church, the only real faith," wrote the Orthodox bishop.
"We propose and we advise you to come to the arms of the Greek Orthodox Church before the end of your life on Earth," he said. "Otherwise, you will unfortunately find yourself, your family and your people in the same place where Allah, Muhammad and his followers are, i.e., in the place of suffering, eternal and unending hell."
Seraphim's letter called on Erdogan to "repent, cry, be humble and believe in Christ," Keep Talking Greece reported.
The Orthodox bishop assured the president that "the Holy Trinity of God will open the arms for you," when he does exactly that.
Metropolitan Seraphim also told the Turkish leader that his conversion will bring rejoicing in "heaven" and not just on earth.
The leader of the Greek Orthodox Church also suggested that Erdogan be baptized in the church of the Ecumenical Patriarchate located in Istanbul and to have Russian President Vladimir Putin as his godfather.
Seraphim, in his letter, criticized Islam and said the Quran is not a "sacred" book as some of its texts and materials were only copied from the Bible. He also cited the personal life of Muhammad, pointing out his marriage to a nine-year-old girl, Aisha.