Harry Styles and Kendall Jenner Dating Confirmed By Friend Amy Willerton (PHOTO)
Harry Styles and Kendall Jenner are officially dating, according to British celebrity, Amy Willerton, who is a friend of Styles. The friend has leaked that the two are officially together and are apparently ecstatic about it.
Willerton of course spent time with Styles and Jenner at an Eagles concert recently, and she has confirmed that the One Direction singer, and the "Keeping Up With the Kardashians" star are an item.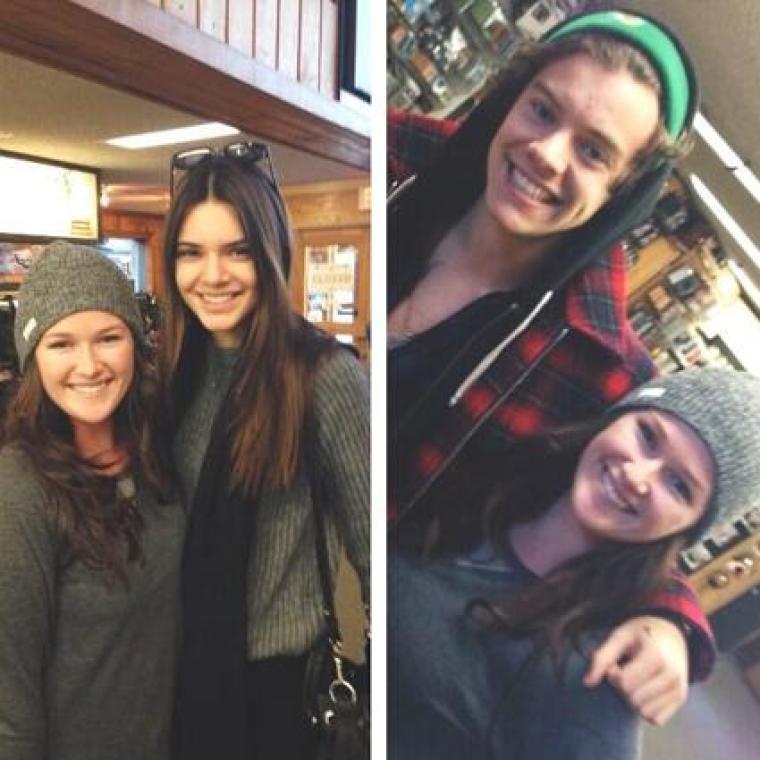 According to Sugarscape.com, Willerton said, "I was at the bar getting some popcorn for the show and I hear this voice call my name. I turn around and it's Harry Styles, and he knew who I am. I realized my life has changed. I thought, 'Oh my God, ONE DIRECTION watch the jungle'."
She added, "We were just chatting. We are a similar age so it's really nice to meet someone doing so well. He's very happy with his new Kardashian romance, how exciting is that? We've got one of our Brits in the Kardashians now."
However, Styles and Jenner have remained distinctly silent on whether they are officially dating, opting – probably wisely – to keep their relationship as private as possible.
But despite their silence on their relationship, various reports have clearly put the two together as a couple. At the recent Eagles concert, one fan posted photos of the celebrity pair online, showing them hugging and kissing one another.
"THEY WERE ACTING LIKE A COUPLE APPARENTLY AND KISSING AND SHE SAID THAT HE WAS WRAPPING HIS ARMS AROUND HER AND LAUGHING TOGETHER," tweeted the fan named QiurkyHarry.
Styles and Jenner have been seen together are various times since November, and the One Direction star even flew from France where he was playing a gig with his band, just to meet Jenner on a date.
However, since Styles' split with pop star Taylor Swift – where the country singer made a very public point of rebuking the One Direction star – Styles seemingly wants to keep his private life more private now.