'Hawaii Five-O' Season 6 Episode 23 Spoilers: New Case Hits Close To Home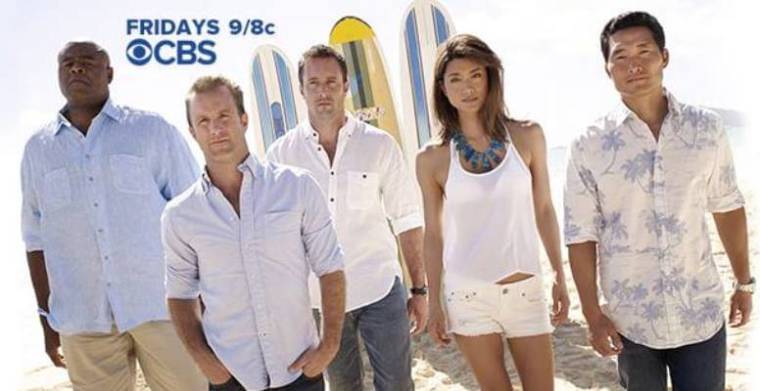 CBS' hit police procedural drama TV series "Hawaii Five-O" Season 6 returns this week with a brand new episode that will find one of the Five-O team members is personally connected to the victim of a latest murder case.
According to the synopsis shared over at The Futon Critic for the episode titled "Pilina Koko (Blood Ties)," the department will get wind of the news about a woman that was murdered in her own home. The squad will learn that one of their own has a "deep connection" to the deceased young daughter.
The promo video shows some of the intense moments that are expected to take happen in the upcoming segment. The clip reveals Danny Williams (Scott Caan) and Steve McGarrett (Alex O'Loughlin) talking about the recent incident, which as it turns out, has an eyewitness. The person in question, however, shows no interest in divulging information about the crime.
The next scenes show Chin Ho Kelly (Daniel Dae Kim) revealing to everyone that the daughter of the dead woman was actually his niece. He can be seen among the officers confronting what appears to be the group of criminals responsible for the chaos. It is speculated that Chin might end up taking custody of the child as he is the only family member left.
Meanwhile, it looks like fans of the series are in for some action-filled hour as the brave Five-O operatives go toe-to-toe with the enemies. They can be seen in the video exchanging gunfires on the streets as Chin rushes out with the kid. It can be assumed that they are doing a rescue mention to extract the helpless young victim.
The TFC summary added that actor Elliot Gould will guest star in the episode. It remains to be seen what particular role he will play in the story but it does sure look like it is something very important.
Find out how these events unfold when "Hawaii Five-O" Season 6 Episode 23 premieres this Friday, May 6, at 9 on CBS.