HBO Premieres Anti-'This Is Us' Family Drama 'Here and Now' This February
HBO Premieres Anti-'This Is Us' Family Drama 'Here and Now' This February
HBO is set to premiere its new family drama this February. "Here and Now" has been billed as the antidote to "This Is Us," and it has a slightly different twist.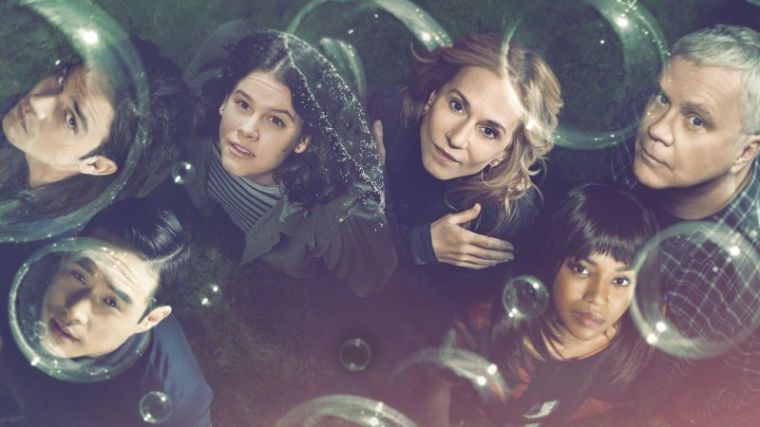 "Here and Now" centers on the relationship between the parents and their children, just like the popular NBC drama. Unlike "This Is Us," however, the show also touches on the supernatural as one character is able to see things that are not from this world.
The series comes from "Six Feet Under" (2001 to 2005) and "True Blood" (2008 to 2014) creator Alan Ball. Interestingly enough, these two shows were about family and the supernatural.
"Here and Now" opens with a seemingly normal and idealistic couple, Greg (Tim Robbins) and Audrey (Holly Hunter), who are the proud parents of three adopted grown-up kids, Duc (Raymond Lee), Ashley (Jerrika Hinton) and Ramon (Daniel Zovatto). The siblings from Vietnam, Liberia and Colombia grew up with the youngest and the only biological child, Kristen (Sosie Bacon).
The family, while close-knit, has its own issues though. Duc and Ashley resent their parents because of the way they parade their multi-racial family, while the two older children aren't fond of the third sibling, Ramon. The supernatural family drama escalates as Ramon's visions became stronger.
Farid Shokrani (Peter Macdissi), Ramon's psychiatrist, also presents his own conflicts with his wife Minou (Necar Zadegan). Their issues become intertwined with Ramon's visions in the most interesting ways.
"Here and Now," which is set in Portland, landed a series order from HBO last December. The network ordered 10 episodes from Ball, who developed the show at the height of the shift in the country's immigration policies.
"Portland has this reputation for being so incredibly progressive — and it is," Ball said. "However, it also has a pretty sketchy history in terms of racism. For a place that's very progressive, it's still predominantly Caucasian," the showrunner added. "So there's an interesting dichotomy there because it's a very progressive town and one of the greatest places to live. At the same time, it isn't really what it aspires to be."
"Here and Now" will premiere on Sunday, Feb. 11, at 10:00 p.m. on HBO.