Head of Anglican Church Meets With Iraqi Refugees, Says Christians 'Must Be the Future' in the Middle East
The Head of the Anglican Church met with Iraqi Christian refugees while on a visit to Jordan on Tuesday and encouraged them to stand firm and hold their ground.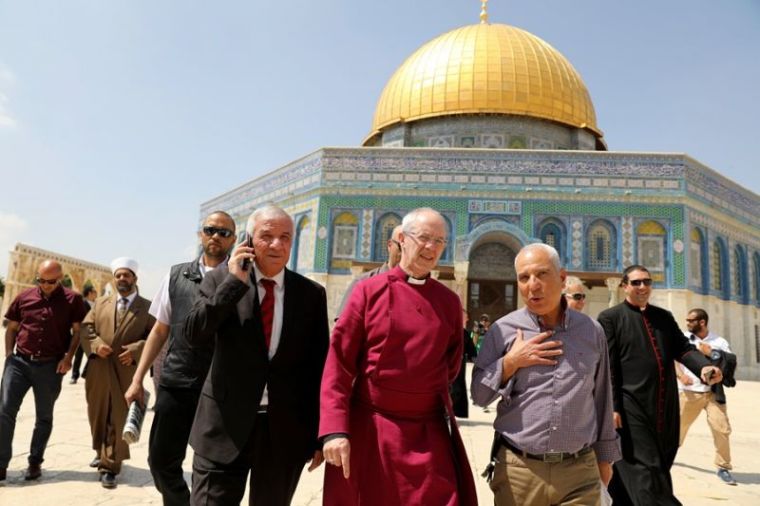 Archbishop of Canterbury Justin Welby was in the Middle East for a trip to Jordan, Israel and Palestine. He met with the Anglican bishop of Jordan and prayed with him at St. Paul's church in Amman, ABC News reported.
More than a dozen Iraqi refugees who fled their war-torn country sought Welby's help to enable them to leave the Middle East, but the archbishop encouraged them to remain instead.
He said Christians are "the past in the Middle East, they are the present and they must be the future."
While the Middle East is considered the cradle of the Christian faith, many of its people have been forced to leave their homes amid extremism, terrorism, and conflicts that have killed and made homeless millions of people.
Before the prayer service, the bells of Amman's Church of the Redeemer tolled to welcome the archbishop and invite Christians to attend the service.
After the service, Welby spoke with some of the refugees who told him their stories.
In his reflection of his first day of visit as told in Anglican News, he revealed that he was moved by the plight of the refugees and the realization that their suffering and agony did not end when they left Iraq.
He learned that Iraqi men in the refugee camps are susceptible to being called into extreme causes. Parents and children have been separated, with no idea when they will see each other again.
But what hit Welby hardest were the statements of the refugees who felt hopeless and forgotten as the world turned its spotlight to another war-ravaged nation, Syria.
One woman said the persecution was unbearable not because it was unexpected, as the Bible warned about that, but because the church that was supposed to mirror the Lord's hope and compassion appeared to have turned a blind eye on them.
Invoking the Ten Commandments, the archbishop encouraged people to show mercy and compassion to the refugees. 
Edward Oakden, the British ambassador to Jordan, remained hopeful over the situation.
"Throughout human history there have been countless triumphs of the human spirit. This will be another one," he said. "The archbishop's visit helps create that sense of future, hope and possibility."