Hilarious 2016 Mother's Day Message Coming From 'Twentysomethings': Watch Video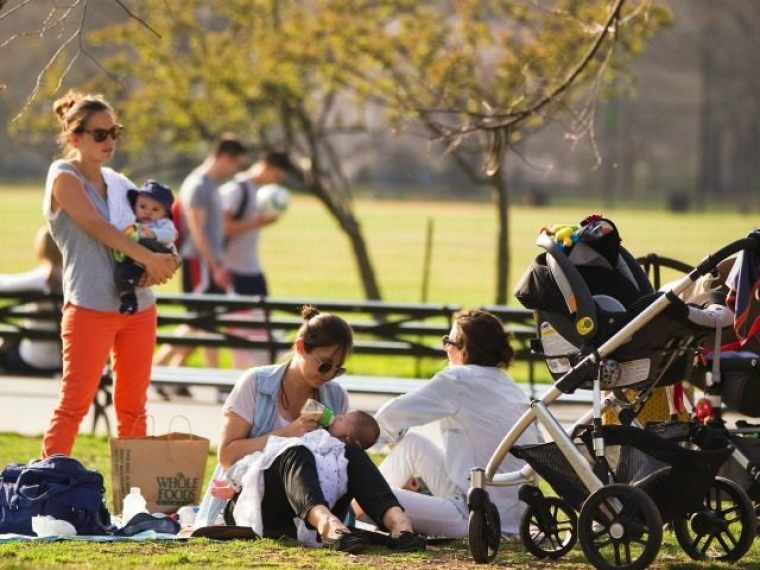 Mother's Day is the day where people from all walks of life honor one's own mother, mother figures in society and the concept of motherhood as a whole. Dates and celebrations vary from country to country. However, the most common date falls on the second Sunday of May. Traditionally, family members and friends present flowers, cards, and other gifts to these very special people.
The American incarnation of this event was first created by Anna Jarvis way back in 1908 and has become an official US holiday since 1914. Although the founder has then become repulsed to the practices due to its commercialization, Mother's Day has long stuck in the minds of everyone. And it's kind of awesome, except for some who can perfectly relate to this video which can be seen below.
A funny clip from XVP Comedy bares some of the true-to-life sentiments from young men and women with regards to the occasion.
Titled "An Honest Mother's Day Message from Twentysomethings," the clip features actors playing as sons and daughters. They can be heard saying "hi" to their moms and letting them know how much they care, how much they miss their presence, and most of all, how thankful they are for being their mother.
For one person, a Mother's Day is a day "to reward you for all the support and love you've given me my entire life."
Hilarity then ensues when a woman says that she really wanted to give flowers for her mother. In fact, she set up a reminder for it. However, it can be deduced that she may have forgotten about it or maybe, she's out of cash.
Speaking of cash, one guy reveals that he planned to get his mom for dinner but wishes that she picks up the tab for him. The rest can be heard asking for some extra cash to survive the month.
Check out the rest of the blunders below:
Regardless of the situation, it's quite certain that these amazing women can truly understand what their children are going through. Perhaps, it doesn't really matter to them if there's a flower bouquet or an expensive give to go along with it. What could be important for them is to know that their sons and daughters are alive and well.
https://www.youtube.com/watch?v=bIc18u74xuc 
Image source
http://www.breitbart.com/big-government/2015/06/24/bossy-eu-tells-britain-to-get-stay-at-home-mothers-back-into-the-workforce/