Hillary Clinton on Becoming a Grandmother, Running for President: 'I Know I Have a Decision to Make'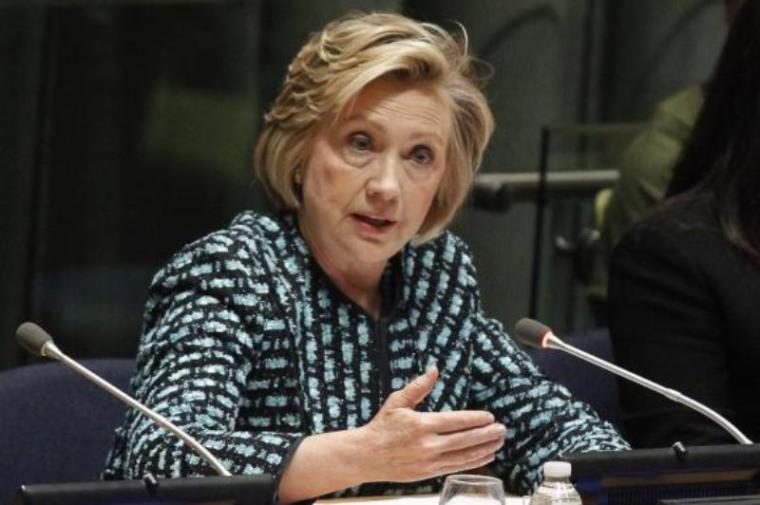 Hillary Clinton is enjoying her free time after spending a full four years as Secretary of State. Now, though, Clinton is excited about becoming a grandmother for the first time and is seriously contemplating another presidential run in 2016.
"I know I have a decision to make," Clinton told People magazine. "But part of what I've been thinking about, is everything I'm interested in and everything I enjoy doing – and with the extra added joy of 'I'm about to become a grandmother,' I want to live in the moment. At the same time I am concerned about what I see happening in the country and in the world."
While there is a great deal going on in the Clinton household, there has also been plenty of rest and relaxation for the power couple. The two binge-watched "House of Cards," which may have been reminiscent of their own time in Washington, D.C. -- only without all of the death and scheming.
Clinton has managed to find work with her family's foundation. She is currently working to help stop elephant poaching in Africa and improve the lives of girls and women around the world. Clinton has been an impassioned advocate for women's rights and enjoys having time to pursue her passion project.
"I'm just too active and involved," Clinton confessed. "But what I've loved is having my own schedule."
However, Clinton's schedule is about to get a bit busier with the release of her memoir, "Hard Choices." Many see it as a sign that she is going to go ahead with a presidential run in 2016, and it could be that she is getting everything out in the open before launching her run. Clinton is keeping her cards close to her chest, not giving anything away until the possible last moment. Should Clinton choose to run, it would mean potentially giving up time with her grandchild.