'Hit the Floor' Season 4 News: Teyana Taylor Added to Cast, Promises It's Going to Be 'Lit'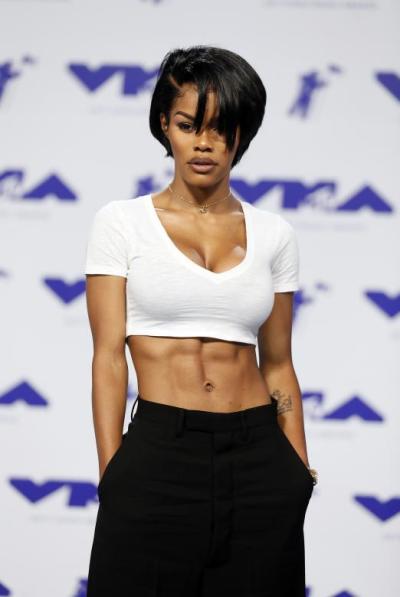 "Hit the Floor" season 4 has officially added actress-rapper and dancer Teyana Taylor to the cast.
The casting was announced by BET, which will be the new home of the cheerleader drama after airing on VH1 for its first three years.
The network had this to say about Taylor's entrance to "Hit the Floor" season 4:
"Teyana has got it all going on. She's been giving us life all of 2017 and we can't wait to see what kind of competition she's going to bring to our TV screens in 2018! Hmm, does this mean the Devil Girls have some serious competition to worry about?"
Many fans took to Twitter to express their excitement to watch Taylor in action in "Hit the Floor" season 4 including the cast members of the show.
Logan Browning, who stars in the series as Jelena, welcomed her, saying she is "perfect for the show" and she is "gonna kill it." Taylor thanks her in reply and promises that things are "bout to be lit."
Kimberly Elise, who will be back as Sloane, also said she is "so super excited" to see Taylor in "Hit the Floor" season 4. Executive producer James LaRosa also took to Twitter to tease her entrance to the fold.
Taylor is also joining McKinley Freeman, Dean Cain, Katherine Bailess, Jodi Lyn O'Keefe and Brent Antonello. BET teases "more scandal, sex, secrets, anticipation and jaw-dropping dance routines" in the new season.
While Taylor's role in "Hit the Floor" season 4 is being kept secret at the moment, BET did tease that "Sloane (Elise), a former Devil Girl who is familiar with some serious back-stabbing squad drama, will be back to bring all the shade" and that "resident heartthrob" Derek Roman (Freeman) will also be back to "stir up some more relationship drama."
"Hit the Floor" season 4 premieres sometime next year.