House of Cards Season 3 Release Date, Cast Spoilers: Netflix Premiere to Arrive February 2015? Zoe Barnes Returning? (VIDEO)
The House of Cards Season 3 release date will be in February 2015, according to new rumors, and of course the Netflix hit series will release every single episode simultaneously on the premiere date to ensure fans can binge watch their way through as Frank Underwood takes charge of The White House.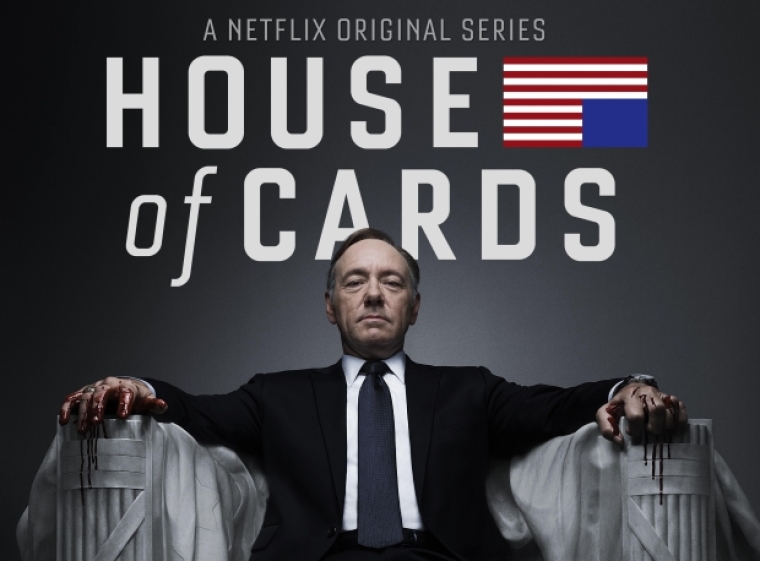 Excitingly for fans of the hit show, star Kevin Spacey, who plays the ruthless Frank Underwood in the Netflix original series, has confirmed that production is already underway for Season 3.
Spacey recently took to his Twitter account to announce to fans that production was up and running.
"Thanks to all who came out for Clarence Darrow @oldvictheatre! What a blast it was to do. Now back to Washington for…well, you know," said Spacey on his Twitter account on June 17.
House of Cards Season 2 showed an even more ruthless Frank Underwood than we saw in Season 1. Underwood was forced to stick his neck out a number of times and to take big risks throughout Season 2, but ultimately it led to him finally fulfilling his dream and goal of becoming the most power man on Earth as President of the United States.
Underwood managed to navigate his way to becoming President of the United States without even a single vote cast in his name.
Season 3 will be intriguing, and many fans are unsure what to expect now. Seasons 1 and 2 of House of Cards saw Underwood plotting throughout to take charge of the White House. However, now he has achieved that goal. So many are now asking what will be next for Underwood?
All indications point to Underwood becoming even more ruthless and conniving, but what exactly he gets up to remains to be seen.
The show's creator, Beau Willimon, has spoken about the motives around Underwood and what viewers can expect from Season 3.
"What do you do when you're on top of it? Who are you? You can no longer say, 'I'm the guy trying to reach the summit.' Now, it has to have meaning. It used to be that the meaning was getting there," Willimon said in an interview.
Many plot spoilers believe that fans have not seen the last of Zoe Barnes yet, and that she could well make a comeback in some way in Season 3 despite being killed off at the start of Season 2. Some believe that Underwood will have to deal with the skeletons in his closet, and Barnes may make an appearance as a ghost at some point.
House of Cards Season 3 is currently in production and should be released on Netflix some time in February 2015.
Netflix Renews 'House Of Cards' For Season 3