House of Cards Season 3 Release Date: Netflix Premiere Date in 2015 Delayed Due to Maryland Tax Feud
House of Cards Season 3 Release Date: Netflix Premiere Date in 2015 Delayed Due to Maryland Tax Feud
House of Cards Season 3 release date could be delayed, according to recent reports, meaning Netflix fans who have just finished binge-watching Season 2 may have to wait longer than expected to see how things develop for Frank Underwood and wife Claire.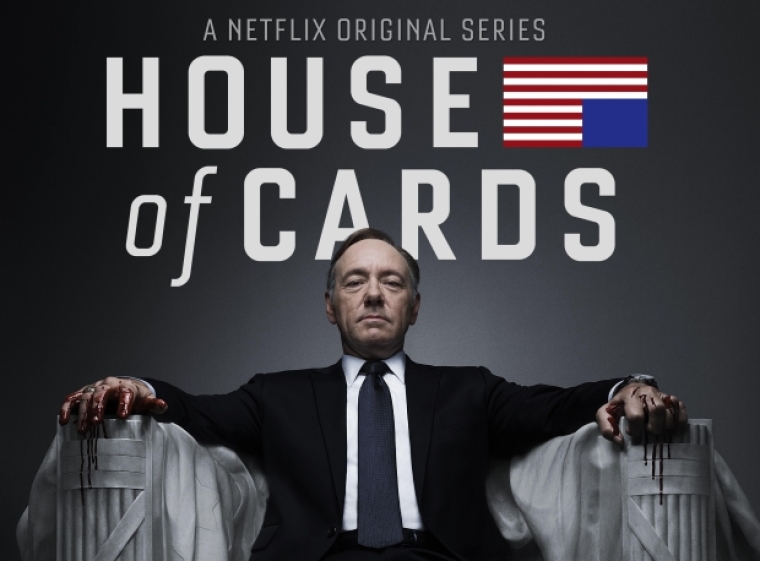 It was initially rumored that the Season 3 Netflix release date would arrive early in 2015, with the show's creator Beau Willimon telling fans through a Twitter post that the next season was already being worked on.
Willimon posted a photo of a room packed with series writers, and assured fans that they only needed to complete 800 more pages to finalize the script for the third season.
He also explained that he hoped to get filming started on Season 3 in the early spring 2014, leading most to speculate that a February 2015 Netflix release date was on the cards.
However, hopes were dashed when that statement was later retracted, with the Season 3 premiere date hinted to be delayed after a tax tussle was sparked with Maryland.
Now, according to reports, House of Cards Season 3 will be unable to start filming until more like mid-June, as the show is holding off production hoping to negotiate a lucrative tax deal with Maryland.
Seasons 1 and 2 of House of Cards were filmed in Baltimore, but in light of the show's massive success, Gov. Martin O'Malley has started rethinking the tax incentives being offered to the Netflix show.
O'Malley's stance angered House of Cards executives, who have in response threatened they have no qualms about moving filming for Season 3 to another state. That would of course have a knock on affect in Maryland, with the hit show offering many jobs to locals, as well as custom to small local businesses in the area over the course of the first two seasons of filming.
In a letter written to the governor from Senior Vice President Charlie Goldstein, he said: "We appreciate your strong support for our business and for recognizing the jobs and economic impact it brings to the State of Maryland."
He added, "We wanted you to be aware that while we had planned to begin filming in early spring, we have decided to push back the start date for filming until June to ensure there has been a positive outcome of the legislation. In the event sufficient incentives do not become available, we will have to break down our stage, sets and offices and set up in another state."
All indications are that if Season 3 does not start production until June 2014, the release date could be delayed to mid-2015. That will be quite some wait for House of Cards fans who have already binged on the 13 episodes of Season 2.