Illinois Native Draws Inspiration From the Crowd to Win Gold in National Special Olympic Competition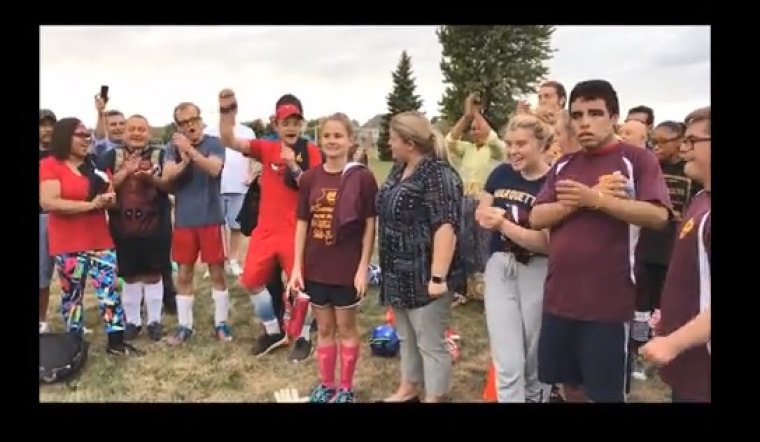 Grace Seiboldt pushed herself to the limits after hearing the crowd cheer her during the 2018 Special Olympics USA Games in Seattle, resulting to three victories and an invitation to try out for the team that will represent the country in the international competition.
The 21-year-old Naperville, Illinois native who had been diagnosed with autism won first place in the 200 individual medley and the 4x100 medley relay as the representative for the butterfly leg. She also won the silver medal in the 400 freestyle competition.
Because of her performance, her older brother Chris Seiboldt said that someone was more than impressed with what she showed during the competition.
"So for Grace's 200 IM we were approached right after the race, she finished with a time of 03:24:44, which a scout for Team USA Paralympics Swimming said that [almost] set the world women's record for the 200 IM," Chris told Naperville News 17.
Speaking with ESPN, Seiboldt claimed that her triumphs can be credited to her love for the sport as well as the cheers that she heard from her family and friends from the stands.
According to her mother Nancy Seiboldt, Grace performed "unbelievably well" said that they had the "best week ever."
The Bristol Herald Courier revealed that Grace was only five-years-old when she began to swim, then she joined the Special Olympics back in 2007.
After more than a decade of joining the Special Olympics in Illinois, she became one of the 44 athletes who were picked to represent the state in the national competition that was attended by over 4,000 athletes who hailed from different parts of the US.
This October, Grace will be traveling all the way to Orlando, Florida to train at the Team USA swim facility to see if she can be part of the team that will compete at the Paralympic World Championship in Australia in 2019.