Immigrant Teen Graduates High School With Honors, Becomes First in Family to Attend College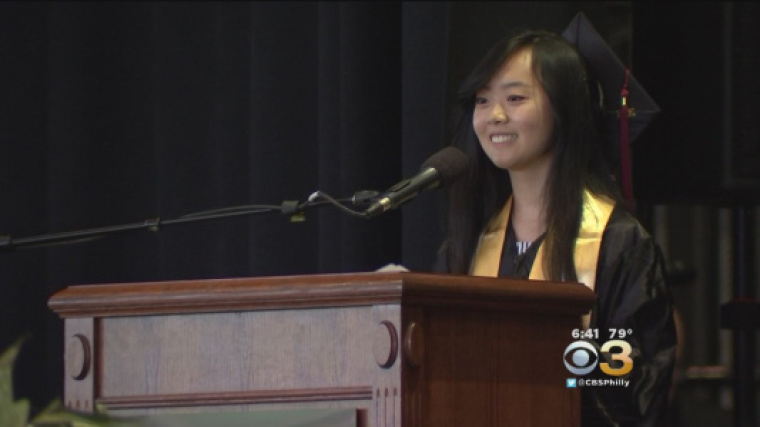 Jenny Xie proved that determination and strong will can help her surpass all the struggles and become the first person in her family to attend college.
The 18-year-old resident of Camden, New Jersey was declared the top of the graduating class of the city's LEAP Academy Charter School in spite of all the difficulties that she and her family had been through in the past.
According to CBS Philly, Xie was born in the rural area of Fuzhuo in southeastern China, but her parents decided to migrate to the US when she was six years old.
"My parents, they both gave up school when they were in middle school," she told the news outlet. "They were pretty poor growing up and then they were both the oldest in their families, so they had to start working at a young age," she added.
She also mentioned that since her parents wanted her to have a better future, they had to move a lot around the country in the past years and take odd jobs in order to earn money. This affected her studies.
"I had to learn to catch up on the different classes," she also said. "I had to take some classes repeated because of credit clashes and stuff. I never thought I would be valedictorian," Xie went on to say.
However, the LEAP's Early College program director and chief innovation officer Khary Golden claimed that Xie's achievement did not come as a surprise because of her impressive intellectual stamina. According to Golden, she was one of the most impressive students that he has ever met.
Xie managed to achieve academic excellence despite her very hectic schedule as a student of LEAP's dual-enrollment program attendee, taking care of her four-year-old-brother, and helping her parents run a Chinese restaurant. Aside from being the valedictorian of this year's graduating class, she also reportedly completed her first year in college thanks to LEAP's dual enrollment program.
This fall, Xie will attend her freshman year at Villanova University, so she can still be near her parents to help in their restaurant business and to take care of her brother.