Immigration Reform: House Passes Two Bills to Crack Down on Illegal Immigration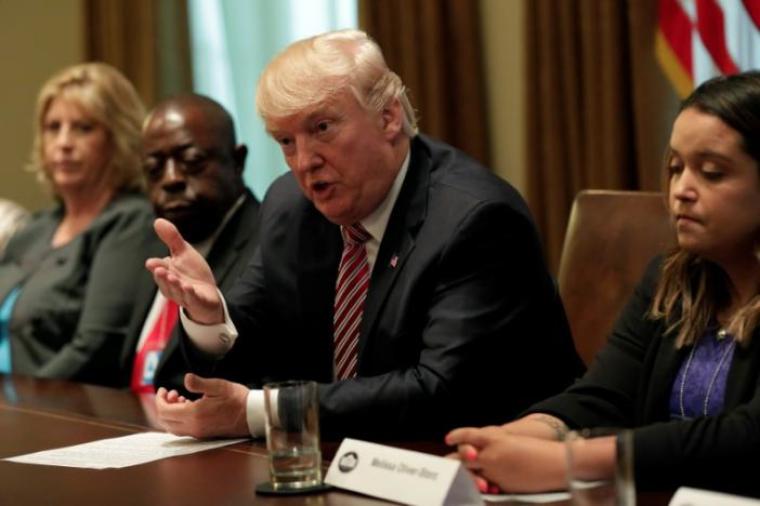 The Republican-led House passed two bills on Thursday, June 29, which are intended to crack down on undocumented immigrants as well as the localities that protect them, key initiatives on immigration championed by U.S. President Donald Trump and his administration.
According to NBC News, the two bills — referred to as "Kate's Law" and the "No Sanctuary for Criminals Act" — would increase the penalties imposed on illegal immigrants who shall attempt re-entry to the United States after getting deported for criminal reasons, and reduce the funds of "sanctuary" cities that fail to cooperate with federal immigration authorities.
Kate's Law passed the GOP-dominated House 257–167, an achievement that was celebrated by President Trump, who made immigration one of the foundations of his presidential campaign and a main priority in his administration.
Should the legislation manage to get approved in the Senate, Kate's Law would allow immigration authorities to imprison a previously convicted undocumented immigrant who attempts to return to the country. Under this bill, the convicted immigrant could face imprisonment from 10 to 25 years.
The bill is named after Kathryn Steinle, whose life ended in 2015 after she was shot in San Francisco by repeat criminal offender Juan Francisco Lopez, an illegal immigrant who had been deported back to Mexico and returned to the United States on multiple occasions.
"The legislation before us today is one born of a preventable tragedy," Rep. Brian Fitzpatrick, R-Pa., the co-sponsor of the bill, said. "Let this bill be her legacy. Let this bill result in Kate saving the lives of others."
On the other hand, the No Sanctuary for Criminals passed 228–195 in the House, and if approved in the Senate, the bill would allow the federal government to refuse granting funds to "sanctuary" cities that tend to limit the number of undocumented immigrants they hold in their jails and turn over to immigration authorities.
"Sanctuary policies endanger not only San Francisco or Nashville, but the entire U.S.," Rep. Scott DesJarlais, R- Tenn, said about the motivations behind the bill.
For the two bills to get approved in the Senate, each legislation must reach the Senate's 60-vote threshold, which is an unlikely feat to accomplish without Democratic support.