iOS 11.3 News: Next iOS Update Expected to Arrive Soon With New 'Battery Health' and Clipboard History Features
iOS 11.3 News: Next iOS Update Expected to Arrive Soon With New 'Battery Health' and Clipboard History Features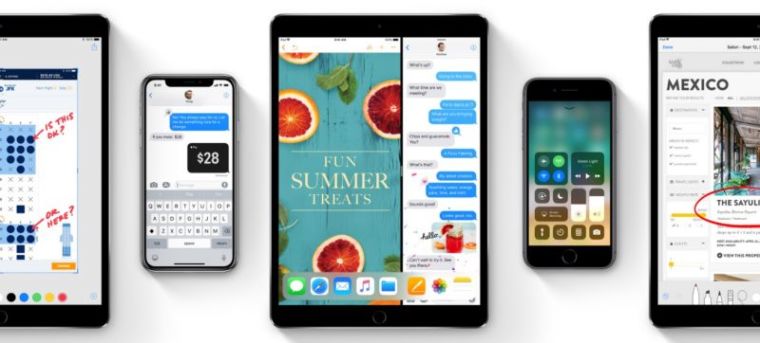 iOS device users can expect that update 11.3's official public release is right around the corner, and some of the highly anticipated additions are its Battery Health feature and access to the clipboard's history.
Apple typically does not set a specific date of release for iOS updates, and the same rule applies to iOS 11.3. However, users can try to guess when it will be made available based on when the developer and beta versions go live. In this case, reports note that Apple has already launched the first public beta (the fifth for developers) which hints that the full version is coming very soon.
The best way to know if the full version of iOS 11.3 is available is by checking the Settings app on any compatible iOS device. Users should see a notification or a red dot icon in the General menu once the update is ready for them to download and install.
As early as the second iOS 11.3 beta, Apple released a new menu dedicated for Battery Health. This upcoming feature is one of the promised solutions from the company after it faced backlash for throttling iOS speeds to avoid sudden shutdowns of devices with aging batteries.
Battery Health will be added within the Battery menu in the Settings app. As shown in reports, the feature will inform users of their device's peak performance capacity based on the state of their battery pack.
When Apple first previewed iOS 11.3 in January, it was revealed that users would soon have the option to delete messages on iCloud even if they use their MacBook laptops. Changes done in this manner will also be shown in their iOS-powered devices.
Other known additions that will arrive via iOS 11.3 include new avatars on Animoji for those with iPhone X, including a lion, a dragon, a laughing skull, and a bear.
Once the full version of iOS 11.3 becomes available, users must keep in mind that they need enough storage space to accommodate the update download. Also, it is important to make sure that the battery level of their device is not lower than 50 percent before starting the installation, but users can also charge their gadget during the download to keep it from shutting down in the middle of the process.
The iOS 11.3 update is supported by iPhone 5s and later models; iPad Pro; iPad Air (first and second generations); iPad Mini 2, 3, and 4; and iPod Touch sixth generation.