iOS 7 Release Date Rumors, Features: Watch Online Apple Event Keynote 2013 Live Stream (VIDEO)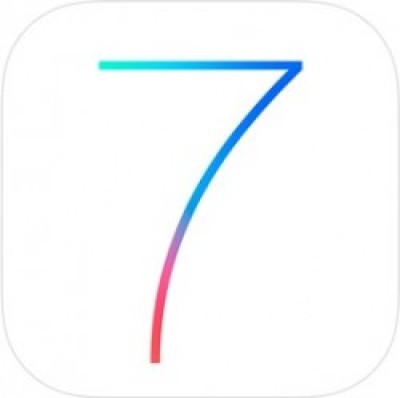 The iOS 7 release date will be revealed on Tuesday at the Apple event in California, along with likely two new iPhone devices rumored to be called the iPhone 5S and the iPhone 5C.
Six beta versions of the iOS 7 have been released since the launch of the new mobile operating system at the WWDC in June earlier this year. Apple normally releases a new mobile firmware in line with a new iPhone, so the iOS 7 is expected to release on Sept. 10 when the new devices are launched.
Recently it was revealed that Apple had begun training its staff on the new features of the operating system. That news basically confirmed to analysts that the new iOS 7 would be unveiled on September 10 at a scheduled Apple event.
AppleCare technical support staff began training on the new iOS 7, according to numerous AppleCare employees who have confirmed this in various tech. reports.
Some of those sources have said that the AppleCare staff members must finish their iOS 7 training by the second week of September, which again coincides with the likely release date of Sept. 10, when Apple is rumored to be holding a special event to unveil its next generation iPhone – likely the iPhone 5S and iPhone 5C – as well as the new operating system.
Further confirmation has come in the details; as in the past Apple will be enforcing its rule that its part-time support staff must move onto full-time hours for the period from mid-September. That indicates that it is expecting a spike in inquiries for tech. support from that time, likely due to the release of the new software and products.
In other rumors it has been claimed that many Mac Hardware/OS X technicians will also be trained in iOS 7 – something that Apple has not been known to do before. The training will allow them to understand all the intricate details of the new iOS 7 so that the staffers can give precise and clear advice and support to Apple customers.
Apple will want its staff to be able to guide users on its iCloud Photo Sharing features in particular, as well as Safari's updates, the camera's new features and the AirDrop app. In is believes that the iTunes Radio will also require training, and there will be more than 200 stations based on genre on iOS 7.
The AirDrop for iOS and Control Center will be major features in the new operating system. AirDrop allows users to share videos, contacts and photos from any app with a Share button.
AirDrop will send the item via Wi-Fi or Bluetooth through a secure network.
Meanwhile, the Control Center will provide easy access to commonly used apps and commands such as Airplane mode, brightness display and Wi-Fi control, Bluetooth, Do Not Disturb, Lock screen orientation and music control.
The Notification Center will also be upgraded, with the iOS 7 adding a new feature called "Today" which will display news of the day including weather, traffic, and birthdays.
The event's live stream is expected to be announced on Tuesday morning. Here is a link to the Apple Events website - click here.
Apple Introducing iOS 7 - Official Video