iPad 5 Release Date Set for Q3 2013
Apple's iPad 5 release date will fall somewhere in the third quarter of 2013 and the device will feature a complete design overhaul.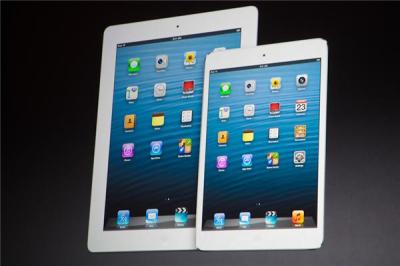 A recent report from YouMobile.org states that even though many Apple fans switched over to the iPad Mini, favoring its compactness over the normal sized iPad, the company still hopes to get people exciting over the next generation model by making the design similar to the smaller version's.
This design will be thinner since Apple plans to use the panel found on the iPad Mini and the company is also expected to retire the iPad 2 once the fifth-generation model is announced.
Continued iPad 5 rumors and information leaks have lead one accessory manufacturer to create a case for the upcoming tablet a bit early, even before any features and dimensions have been confirmed by Apple.
A company known as MiniSuit has released its design for the upcoming fifth-generation iPad and has based its design on information received from what it calls a "reliable source."
Receiving information on measurements for a device is a common occurrence for accessory makers and electronics companies, who know that they need to have a good amount already produced for any gadget's launch. However, making a case solely based on measurements can be a gamble and it is better to wait to have the new device available so that a case can be molded and fits perfectly.
MiniSuit's new case is slimmer than the fourth-generation iPad. This supports many of the recent rumors which have stated that Apple would base the design for the new iPad on the iPad Mini.
The back of the case also has an extra hole which is for the microphone. Apple's moving of the microphone has been shown in previous component leaks. It also features slimmer bezels and has the chamfered edges also found on the iPad Mini.
Apple's new iPad Will Embrace 4G LTE