iPad Pro 2015 Specs Rumors, Latest News: Apple's Huge Tablet Hitting Market Sooner Than Expected?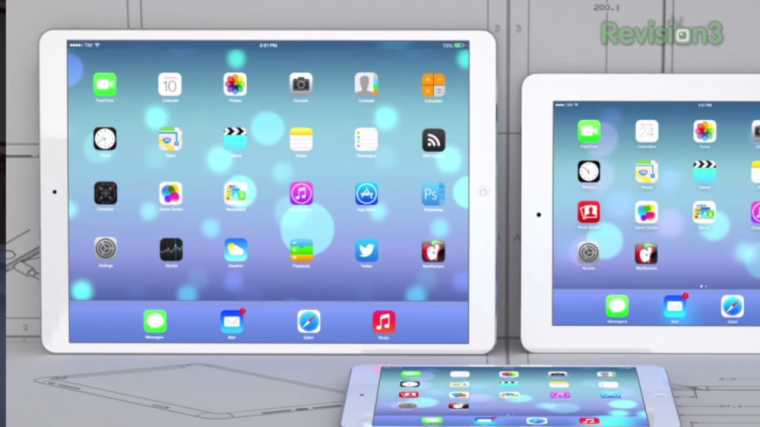 Since late 2013, rumors about a huge Apple slate have been circulating the Internet.
In fact, the reports were so believable that a certain Korean manufacturer tried to beat Apple in the announcement game. Unfortunately, the Cupertino manufacturer did not release the device, and until today no one knows exactly when it would make the announcement.
However, several reports have been pointing to a probable release date sooner than anyone expects.
According to a report by MacRumors, an alleged iPad Pro case has leaked and showed up in images.
In the report, Nowhereelse.fr provided the leaked images of the iPad Pro casing. The alleged device accessory revealed the positions of some iPad ports based on the cutouts.
The Chinese case maker, who also produces the cases for Apple's iPad Air 2, has also compared the size of the current model to the upcoming iPad Pro.
As mentioned in previous rumors, the iPad Pro will boast a 12.9-inch display with Retina resolution. The device could also Apple's first ever 2GB RAM slate based on rumored specs.
Aside from the iPad Pro, other terms used by tech websites for the upcoming Apple tablet include the iPad Maxi, and iPad Plus.
The iPad is among the best-selling devices of the Cupertino manufacturer. Since its initial launch, the have been six total versions of it, and it has also given birth to the iPad mini, which already has three editions.
The 12.2/12.9-inch iPad Pro will be the biggest member of the iPad lineup once it launches sometime this year.