iPhone 7 Problems: How to Deal With Poor Battery Life Issues, Wireless Audio Trouble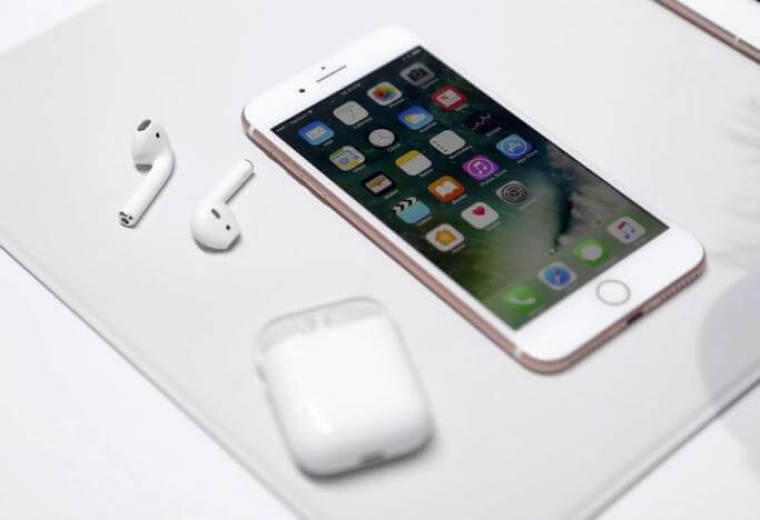 The Apple iPhone 7, acclaimed as it may be, is not without issues. One of the glaring ones that users usually endure is the poor battery life of the device.
While Apple certainly made improvements in that department, it still plagues a lot of users. Thankfully, there are some workarounds for that.
Those who are still having such problems on their iPhone 7 are advised to turn on Low Power Mode by going to Settings then Battery.
This would mean Mail, Siri, Background app refresh and automatic downloads will be turned off to significantly extend the battery life. For iPhone 7 users who would still need some of these features running, they can individually turn them on and off as well, but this will affect how much juice they could save.
If that does not do the trick, users can check Battery Usage (under Settings then Battery) to see which apps gobble up the most juice and delete or update them if needed.
As for those who just want to be able to keep the lights on on-the-go and charge up their iPhone 7 without hassle are granted a brand-new option to do so — wireless charging.
Of course, those who have been keeping tabs on Apple's plans for its new flagship offering — the iPhone 8 — would know that this feature is reserved for the company's next-generation smartphone.
However, it turns out that Apple users can enjoy this feature now. There is an alternative, and a cheaper one at that, in the form of Antye Qi's wireless charger charging cover.
It is made of durable matte hard plastic material to keep its fresh premium look and not be tainted by fingerprints. It is also shaped to perfectly fit the iPhone 7 with a version for the iPhone 7 Plus also available.
Users will need a wireless charging pad for all of it to work. BGR believes that the one from Choetech, which is currently on sale on Amazon, will be perfect.
As for those who are yet to be won over by the headphone jack-less audio experience in the iPhone 7, Techno Buffalo is offering a discounted lightning cable with audio extensions to allow users to plug in their wired headphones.
The site's two-in-one Lightning to Headphone Jack Charging Cables is now at $21.99 (from its original price of $49.99) and should give users the ability to stay wired for their music listening experience on the iPhone 7.