'Isekai Izakaya: Koto Aitheria no Izakaya Nobu' Web Anime Latest News: Series to Premiere Worldwide in April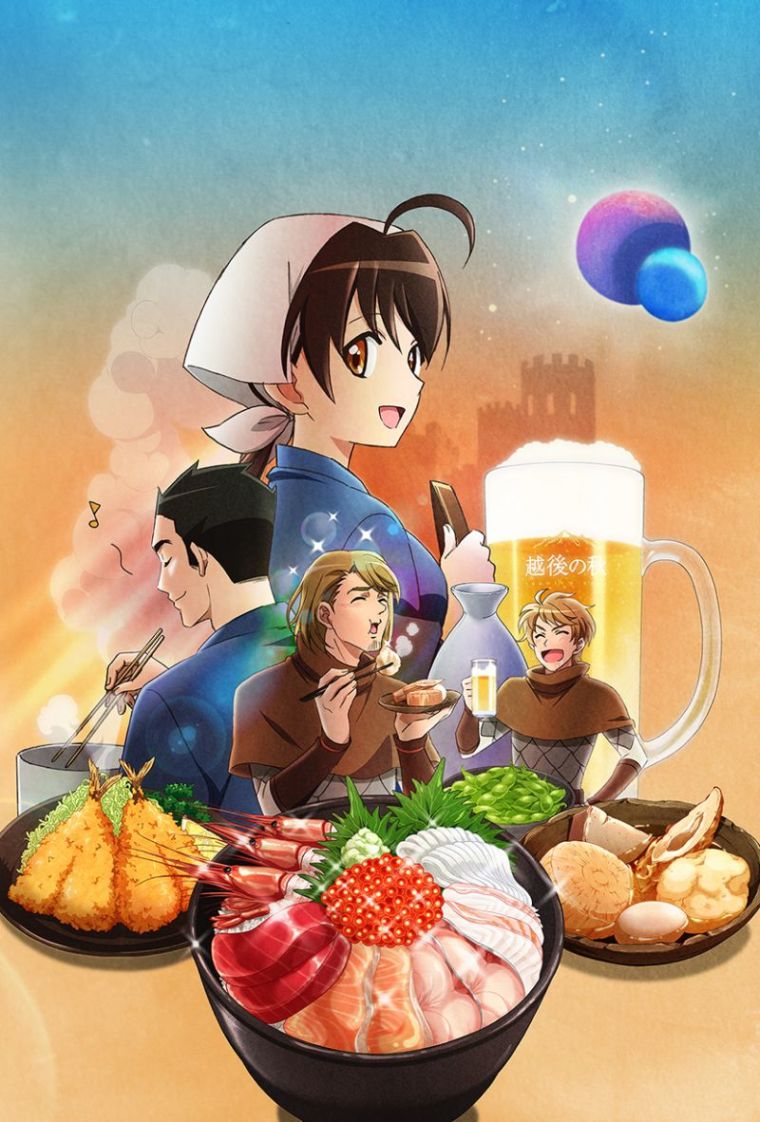 A new key visual art, the first promotional video (PV), and additional information have been released for the upcoming Japanese fantasy comedy anime series "Isekai Izakaya: Koto Aitheria no Izakaya Nobu (Otherwordly Izakaya ~Ancient Capital Aitheria Izakaya Nobu~)."
The 40-second video is currently streaming on the series' official site, and it teases some of the interesting characters that will be dropping by to have a little taste of what Nobu has to offer.
The series is based is based on the light novels written by Natsuya Semikawa and illustrated by Kururi. It is also simply known as "Isekai Izakaya 'Nobu,'" and tells the story of the titular establishment that's described as a modest bar staffed by only two diligent people: the master, Nobuyuki Yazawa, voiced by Tomokazu Sugita; and his reliable server Shinobu Senke, voiced by Suzuko Mimori.
Izakaya "Nobu" is known for serving Japanese food from another world since, despite its humble appearance, its entrance is actually mysteriously connected to an ancient city from another world known as Aitheria. Their usual patrons consist of lazy palace guards, incognito clergymen, and even the Waterworks Guildmaster.
Customers are especially drawn to the bar's excellent "Toriaezu Nama" ale and cuisine.
Japanese animation studio Sunrise is animating the series under the direction of Katsumi Ono. Shin Yoshida is in charge of supervising and writing the series scripts, while Mariko Ito handles the character designs. The sub character designs are being done by Maiko Murase, while the cuisine designs are done by Kumi Ishii, who also serves as the series' chief animation director.
The opening theme song titled "Prosit!" will be performed by the Japanese musical trio Clammbon. The group's bassist Mito is also credited for composing the music for the series with Sunrise Music Publishing.
"Isekai Izakaya: Koto Aitheria no Izakaya Nobu" is scheduled to premiere worldwide sometime in April on various online streaming services, including the Bandai Channel in Japan.