'IT: Chapter 2' News: New and Returning Cast Members React to James McAvoy, Bill Hader Casting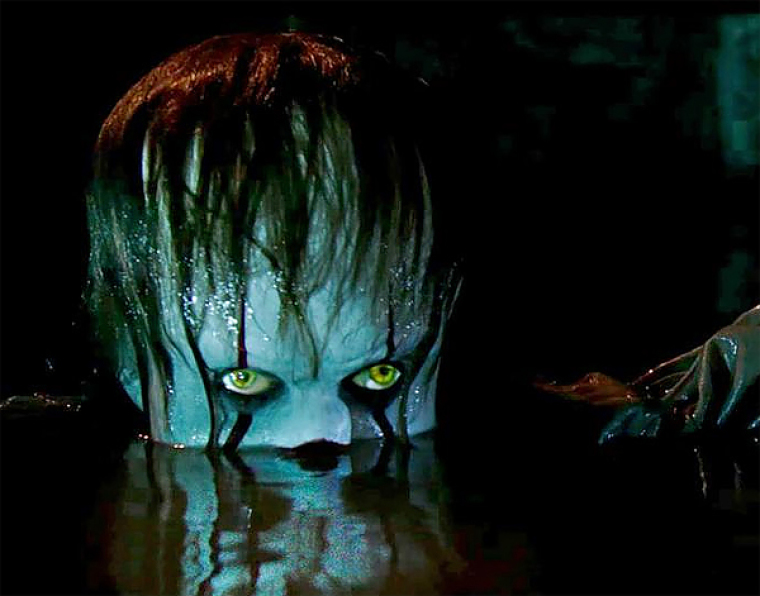 The "It" sequel officially titled "IT: Chapter 2" is starting to take shape with two more stars joining Jessica Chastain in the cast.
According to The Hollywood Reporter, James McAvoy and Bill Hader are in talks to play the adult versions of Bill Denbrough and Richie Tozier, respectively. The characters were played in the first "It" movie released last year by Jaeden Lieberher and Finn Wolfhard.
In "IT: Chapter 2," Bill is now a successful author while Richie has become a DJ. The former gets his old stutter when forced to confront his past.
Chastain is on board to play the role of the adult Bev Marsh (played by Sophia Lillis) in the first film, the only female member of the Losers Club. In the sequel, she finds herself in an abusive marriage.
The actress took to Twitter to react to the casting of McAvoy, showing excitement to work with him again after both starring in "The Disappearance of Eleanor Rigby" and in the upcoming movie "X-Men: Dark Phoenix" with Chastain's role still being kept secret.
McAvoy also shared the excitement, confirming the "IT: Chapter 2" gig on Instagram by joking he is making a career change as Chastain's hair stylist.
"I'd like to confirm once and for all that I am in negotiations to be [Chastain's] new hair stylist. I stepped in for her go to team a few years back and can't wait to tame that mop of fire for all the mall openings and kids party paid appearances she's got coming up. Needed a career change and this feels right. I just hope I can cut it," he wrote in a caption of a photo of them.
Wolfhard, who will return in "IT: Chapter 2" for flashback scenes along with Lieberher, Lillis, and the rest of the Losers Club actors Jack Dylan Grazer, Wyatt Oleff, Chosen Jacobs, and Jeremy Ray Taylor, showed excitement about Hader playing the adult version of his character in the sequel.
Before it was confirmed, the "Stranger Things" actor hoped the "Saturday Night Live" legend will be the new Richie. "You can't believe everything you hear, but this would be rad," he wrote.
Lieberher also took to Instagram to gush about McAvoy playing an older version of him, writing, "Is this what I'll look like when I grow up?"
Following these major casting announcements, fans cannot wait to find out the rest of the actors that will complete the adult Losers Club for "IT: Chapter 2."
Bill Skarsgard is set to reprise his role as Pennywise in the sequel, though, so fans should not expect an older actor stepping in to play the murderous clown. This comes as no shock seeing how acclaimed his portrayal of the role in the first film was. In fact, fans would also like to see more of the actor as the scary killer.
Andy Muschietti will return to direct "IT: Chapter 2" while Gary Dauberman will write the script. There is so much expectation and excitement surrounding the sequel seeing that the 2017 film grossed $700 million at the box office.