Trump's Daughter Ivanka Joins U.S. President on His 5-Country Visit That Includes Meeting With Pope Francis
Presidential daughter Ivanka Trump Kushner is with President Trump on his ongoing eight-day, five-country visit that started on Friday when the presidential delegation left Washington for Saudi Arabia.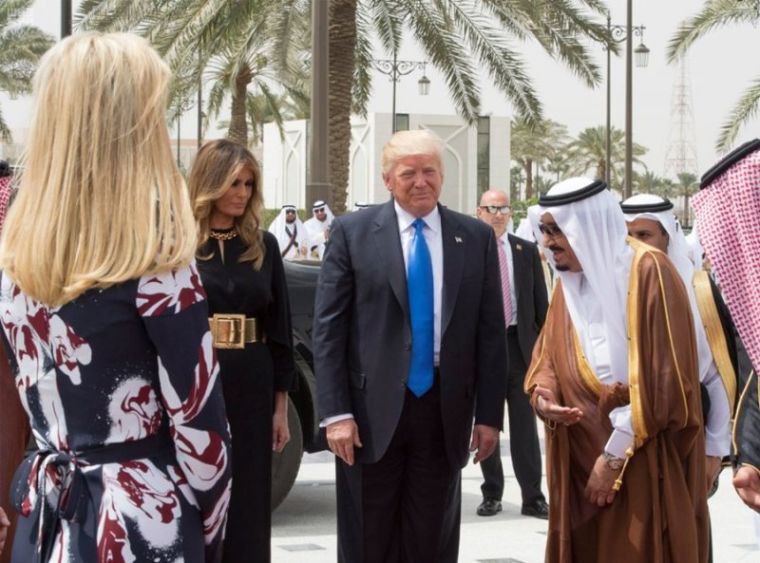 A senior White House official confirmed that the 35-year-old adviser to the president is with his father in the latter's first foreign trip as president, reported The Daily Mail.
She is joined by her husband, Jared Kushner, who is also an adviser to the president.
According to the official who spoke on condition of anonymity, Ivanka is scheduled to speak with Saudi women about economic issues. The roundtable discussion will be an avenue for the senior Trump adviser to learn more about the role of women in the Saudi economy, including their challenges and achievements.
The Kusher couple will continue with the president's trip to Israel where they are scheduled to visit the Western Wall.
Ivanka converted to Judaism before his marriage to Jared in 2009, and many in Israel are already awaiting their visit, together with her president-father.
Given the couple's "celebrity" status, it is expected that the trip to Israel will draw the eyes of many to the presidential daughter and her husband.
Forward reported that Jerusalem Press Club president and ex-government spokesperson Uri Dromi said the presence of the Kushner couple will be "like a reality show on the biggest screen."
The couple will also join the President in his visit to Rome. Ivanka is set to participate in a panel discussion about human trafficking with the aid network, Community of Sant'Egidio.
She will also be part of the president's meeting with Pope Francis.
While the foreign trip is the president's first outside the United States, Ivanka already represented his father in Germany last April when she attended a panel discussion on women in business.
Trump's wife, Melania, is also with the president in his first official trip outside the U.S..
In a press statement, the First Lady earlier expressed her eagerness to join her husband.
"I am very excited for the upcoming trip," she said. "This will not just be an opportunity to support my husband as he works on important matters of national security and foreign relations, it will also be my honor to visit and speak with women and children from different countries, with different perspectives."