Jacksonville Jaguars vs Cleveland Browns Live Stream Free: Watch Online NFL 2013 Football (CBS TV Schedule, Start Time)
The Jacksonville Jaguars will go on the road to Cleveland on Sunday to play the Browns in Week 13 of the NFL 2013 regular season. The Jaguars will be looking to win back to back games for the first time this season, and the Browns will be hoping to snap their losing streak. The game will start at 1 p.m. ET and can be watched online through free live stream (details below).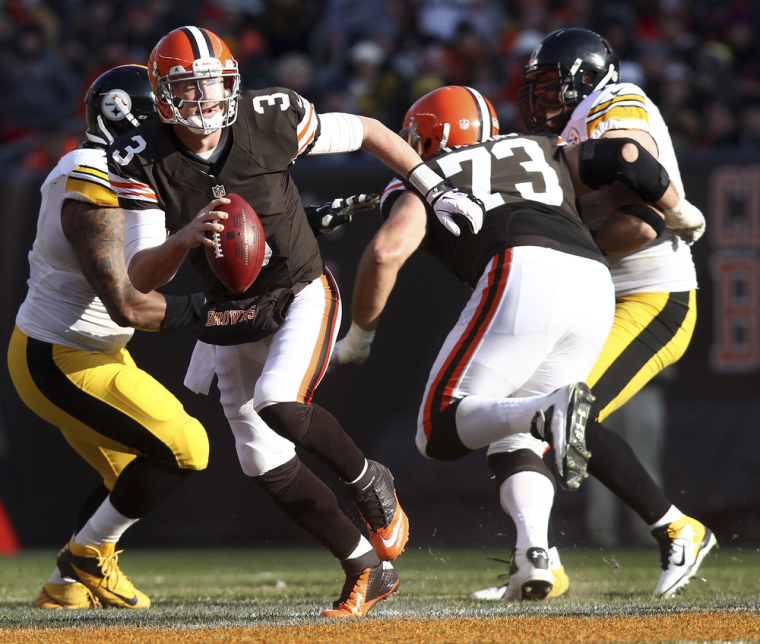 The Jaguars have been much improved over recent weeks, winning two out of their last three games to go to 2-9 for the season. That actually sees them above the Houston Texans who have gone nine straight defeats since their 2-0 start.
The Cleveland Browns are slightly better on 4-7 but are in the basement of the AFC North. They have only managed to win one of their last six games, and that has trashed any thoughts they once had of making the postseason early on in the season.
The Browns offense has been blunt in recent weeks, only managing to score 11 against Pittsburgh in Week 12. They are only averaging 18.5 points per game this season, which ranks their offense 29th in the NFL.
Brandon Weedon has endured a tough season, but will return to start this game against the Jaguars. He is 117 of 227 for 1,361 yards and 6 touchdowns.
Meanwhile, in recent weeks the Jaguars have managed to defeat the Tennessee Titans 29-27, and the Houston Texans 13-6. They will think they have a good chance of taking down the struggling Browns today to further revive their season.
Chad Henne has led the Jaguars to having the worst offense in the NFL this season. He is 196 of 315 for 2,124 yards and 4 touchdowns, and the Jaguars are ranked 32nd in the league for points scored per game (12.9 points), total yards gained per game (283 yards), and total rush yards per game (66.8 yards).
Today's game between the Jaguars and the Browns will start at 1 p.m. ET and can be watched on TV on the CBS network or online through free live stream by clicking here.
Jacksonville Jaguars vs Cleveland Browns WEEK 13 NFL PREVIEW, 12/1/13