Jaden Smith Hoax Debunked: 18th Birthday Rumors Untrue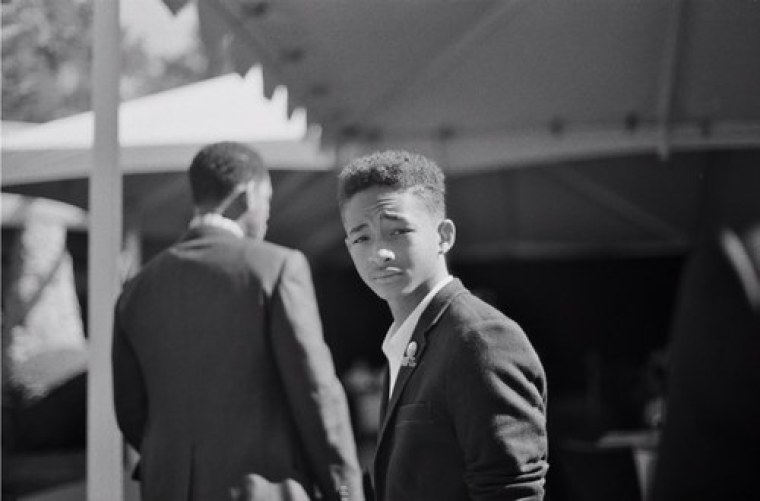 Reports that Jaden Smith will have his genitals removed on his 18th birthday are untrue. Despite some publications writing about the rumors, the outlet that first reported the news is a satirical site, and the report of the actor's decision is nothing more than a hoax.
The report of Jaden Smith's alleged decision to have his privates surgically removed came from a website called NAHADaily in September. After comedian D.L. Hughley fell for the hoax and posted it to his Facebook page Sunday, the story went viral, according to Snopes.com.
"This is a decision I made on my own, but I hope this doesn't affect my parents decision to assist me with this financially," the "Karate Kid" actor was falsely quoted as saying.
"Will Smith's son Jaden Smith, 16, made the announcement that he would have his male member removed on his eighteenth birthday, because in his words 'My penis doesn't define me,'" the site continued.
Part of the reason the hoax spread so rapidly is because of Jaden's propensity to tweet strange things on his Twitter account, and because of his affinity for hard-to-decipher philosophical beliefs.
"If A Cup Cake Falls From A Tree How Far Away Will It Be From Down. #Jupiter," one tweet read.
"I Don't Want You Guys To Think Because I Was Born In America That I Speak And Abide By English Grammar. I Speak Jaden, Indefinitely," Smith posted Sunday.
"You Can Discover Everything You Need To Know About Everything By Looking At Your Hands," Jaden wrote earlier this year.
NAHADaily's "About" section states that the postings are "completely fictional and is based off of current events in urban culture and entertainment."
Jaden Smith - Blue Ocean (Official Music Video)