Jay Z NFL Investigation: Roc Nation and Geno Smith Deal Being Investigated (PHOTO)
Jay Z NFL Investigation: Roc Nation and Geno Smith Deal Being Investigated (PHOTO)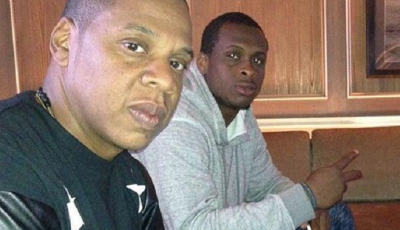 Jay Z is under an NFL investigation that is looking into whether his Roc Nation Sports agency broke any league rules as it recruited a number of big stars to its roster, including NFL rookie Geno Smith.
The investigation allegedly is looking specifically into Jay-Z's involvement into the recruitment process Roc Nation is using. NFL league rules state that only NFLPA-certified agents may be involved in recruiting new clients.
Obviously Jay-Z is not a certified agent, and the NFL is investigating whether the rap star may have had any direct influence in Smith's decision.
According to various reports, the NFL investigation is centering on the circumstances of a meeting between Jay-Z and Geno Smith that took place before any announcement was made about Smith signing with Roc Nation. An Instagram photo was posted of Jay-Z and Smith posing together prior to him signing on with the sports agency.
Officially Smith signed up with Roc Nation with sports agent Kim Miale, however, the league is looking into whether Jay-Z's contact with the football star prior to signing up had anything to do with his decision to join Roc Nation.
Further troubling news for Jay-Z are reports claiming that Smith's advisor, John Thornton, has said that he sat in on meetings between Smith, Jay-Z and Miale as they all discussed the New York Jets quarterback's future in the NFL.
The Inquisitr has quoted Thornton as saying, "I was in those meetings and Jay-Z connected with [Smith] on many levels."
However, Thornton has since said that he was misquoted.
Exclusive Op-eds from the Presidential Campaigns
An NFL.com report states that the Player's Association has sent an inquiry to Kim Miale and Roc Nation Sports to ask for more information about Jay-Z's involvement.