Jehovah's Witnesses to Run to European Court After Losing Appeal at Russian Supreme Court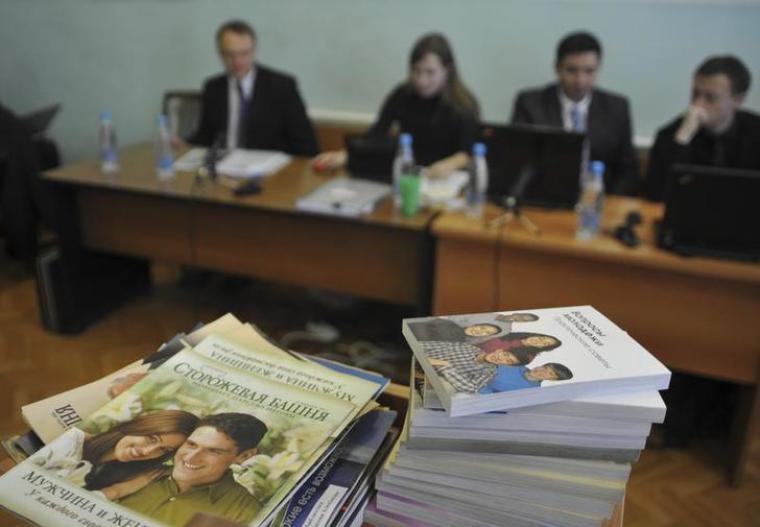 The Jehovah's Witnesses (JW) are expected to run to the European Court of Human Rights after the Russian Supreme Court rejected its appeal against a nationwide ban. The High Court already ruled in April that the religious group was an "extremist" organization and must disband.
The High Court's latest ruling upholding its earlier decision came after six days of hearings. It sided with the Justice Ministry's view that JW's adherents "pose a threat to the rights of the citizens, public order and public security" and ordered the confiscation of its properties to the state revenue.
Yaroslav Sivulskiy, a member of the European Association of Jehovah's Christian Witnesses, said they plan to appeal the ruling to the European Court of Human Rights after exhausting all legal avenues in Russia. They had no other option but to comply, he added, even if they strongly disagreed with the ruling.
In banning JW last April, the Supreme Court labeled the group as an organization that destroys families, fosters hatred and threatens lives. Immediately after the ban, members have suffered from different forms of harassments including criminal prosecutions, police raids on Kingdom Halls, arson attacks, and others.
British Foreign Office minister Baroness Anelay expressed her alarm over the development that "effectively criminalizes the peaceful worship of 175,000 Russian citizens" and appealed to President Vladimir Putin's administration "to uphold its international commitment to freedom of religion."
Known for its door-to-door preaching, the U.S.-based denomination is branded as Christian, although it rejects some of mainstream Christianity's core beliefs. It also generated controversy for rejecting blood transfusion and opposition to military service, for which it faced court proceedings in several countries.
On the other hand, the Orthodox Church dominates Russia and exerts considerable political influence, being supported by Putin. The country passed a law on religious freedom in 1997 and cited Orthodox Christianity's contribution. That time, only 20 percent of Russians identified as Orthodox Christians. The figure has jumped to 70 percent now.