Jennifer Aniston Talks TV Comeback With Reese Witherspoon: 'We're In a Little Revolution'
Nearly 14 years ago, Jennifer Aniston said goodbye to television with the end of the long-running hit series "Friends." The actress will soon mark her comeback in a new show with Reese Witherspoon.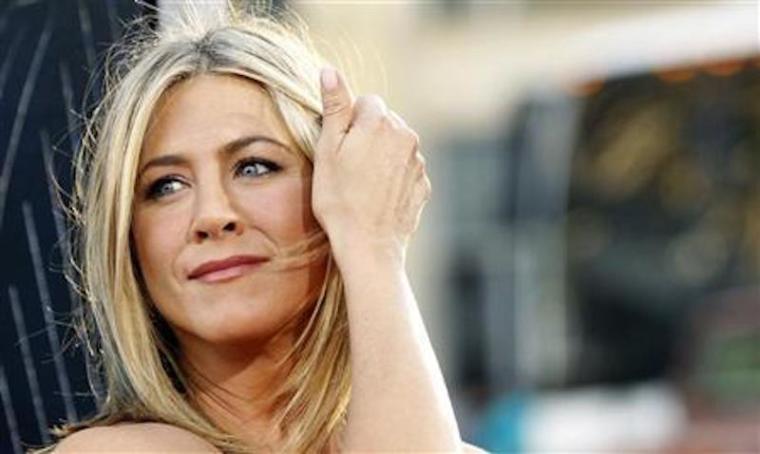 The series, which has no confirmed title, for now, nabbed a two-season deal with Apple's streaming service. Aniston shared her reasons for returning to TV after focusing on movies.
The Emmy-winning actress, who will star and produce the new show, said she wanted the chance to work with producer Michael Ellenberg and Witherspoon. The show will also take place in Los Angeles, hence, she won't be away from home while working.
Aniston reflected on how the film and television industry is changing. She noted that there are plenty of quality TV shows today as well. Will her new series be one of these prestige series?
"We're just cracking the first few stories [of the show], and all of us are so wonderfully involved on the creative and producorial level," Aniston told PopSugar. "I can't wait to get it onto the air. We're in a little revolution. It's exciting!
The Aniston-Witherspoon series will be based on the book "Top of the Morning: Inside the Cutthroat World of Morning TV" that Brian Stelter published in 2013. The actresses will play the ladies who work in a network morning television program, which Aniston said will provide "endless laughs."
Filming hasn't started, as Witherspoon will still be working on "Big Little Lies" season 2 for HBO beginning March. Apple has not yet scheduled the series premiere of the morning TV-inspired comedy since it's still in pre-production and casting has not yet been completed.
Aniston, however, is already excited about the prospect of coming back to a TV set this year. She believes that 2018 will be a good year for her, career-wise.