Jeremy Lin Congratulates Yao Ming After 2016 Basketball Hall of Fame Enshrinement: Why Asian NBA Players & Fans Will Always Thank the Houston Rockets Legend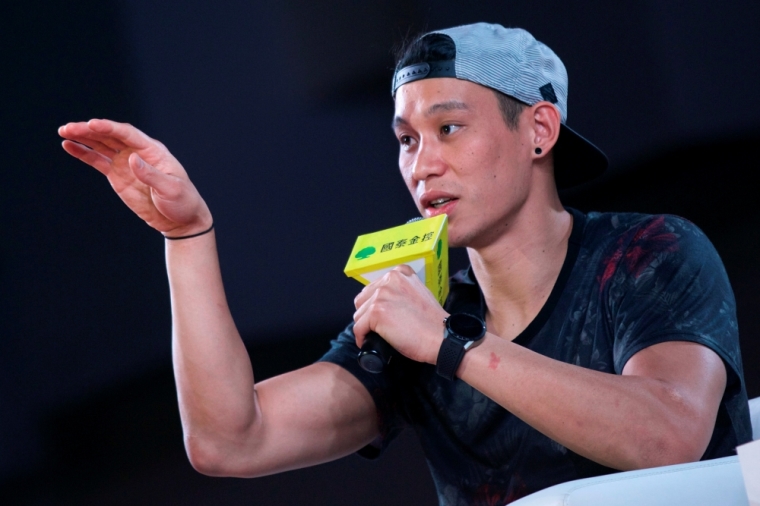 The Naismith Memorial Basketball Hall of Fame enshrined Houston Rockets legend Yao Ming on Friday night. Brooklyn Nets point guard Jeremy Lin is among the NBA stars who congratulated the retired basketball player for the prestige honor.
Lin and his Admiration for Yao

Lin took to Twitter to applaud the Hall of Famer who is of Asian descent just like him. The 28-year-old point guard posted a short congratulatory message accompanied with a photo of him and the towering Chinese basketball legend.
In his past interviews, Lin was very vocal about his admiration for Yao. The Harvard University graduate told ESPN in July that no other NBA player has been more impacted by Yao's success than him.
Lin shared that he watched many of Yao's best games during his eight-year NBA career. He stressed that he felt inspired to see a basketball player of Asian descent playing on the NBA floor.
The Nets point guard said that Yao helped generate an awareness of many stereotypes in the league about Asians. He added that he is looking forward to do the same for other Asian players who are coming in the NBA.
Why Asian NBA Players, Fans Will Always Thank Yao

Yao accumulated an impressive average of 19.0 points, 9.2 rebounds and 1.9 blocks in his eight-year NBA career with the Rockets. According to AJ Neuharth-Keusch of USA Today, the Chinese basketball icon does not possess the NBA greats' career statistics, awards and championship rings, but his Hall of Fame enshrinement is well-deserved.
Neuharth-Keusch explained that Yao deserved the honor for being the global ambassador of the game of basketball. He stressed that the popularity of the 7-foot-6 former center paved way for the expansion of the NBA's worldwide impact.
Michael Wan of ESPN wrote that the Chinese basketball fans will always thank Yao for being the best export and import between United States and China. He said that the emergence of Yao on an elite world sports stage brought economic growth to his home country and inspired other Chinese athletes to excel.
Early Retirement
NBA commissioner Adam Silver commented in February that Yao did not achieve everything he wanted to the NBA court because his career was cut short. Despite early exit in the league, Silver said that Yao left a great impact in the sport that will probably last forever.
A slew of injuries forced Yao to retire at just 30 years old on July 20, 2011. He is an eight-time NBA All-Star and the first international player to become the first overall draft in the league without a background in the U.S. college basketball.