Jermaine Defoe Pays Tribute to 6-Year-Old Boy Who Died From Cancer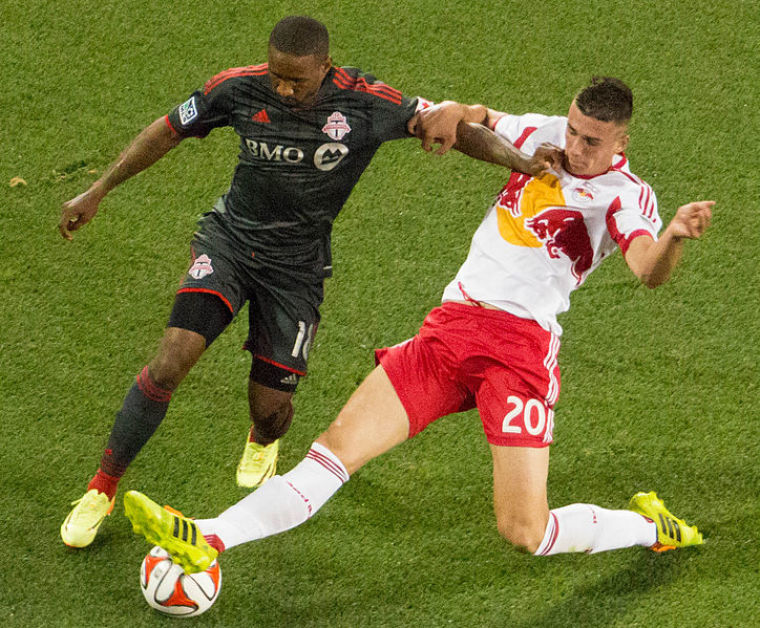 British footballer Jermain Defoe paid tribute to Bradley Lowery who died Friday afternoon at age six after losing his long and brave battle with a rare type of cancer. The 34-year-old striker struck up a close relationship with the youngster after he became the mascot months before his death.
Defoe shared his grief on Twitter following the news of Bradley's passing. "I feel so blessed God brought u into my life and had some amazing moments with u and for that I'm so grateful," he wrote. "God has you in his arms and I will always carry you in my heart," the athlete added.
The former England player described Bradley as his "best friend" and said that he is "heartbroken." He also considered the football-mad boy as the "highlight" of his season playing for Sunderland last year. Even after he moved to Bournemouth, Defoe managed to keep in touch with the kid's family.
Defoe posted his tribute immediately after Bradley's heartbroken mother Gemma announced on Facebook that he died in her arms and his father's at their home in Blackhall Colliery, County Durham. "My brave boy has went with the angels today, in mammy and daddies arms surrounded by his family," she wrote.
Bradley died from neuroblastoma that usually affects babies and young children, mostly under the age of five. The cause of the cancer is unknown, and it doesn't run in families, but it develops from specialized nerve cells (neuroblasts) left behind from a baby's development in the womb.
Bradley was diagnosed with that rare type of cancer when he was 18 months old. The avid Black Cats fan underwent treatment and was in remission, but he relapsed last year. Doctors found his cancer has spread, which made his illness terminal. His parents were informed in December that he only had "months to live."
Players from both teams as well as the crowd at Gigg Lane took a minute to applaud Bradley's memory just before the kickoff in his favorite team Sunderland's match against Bury on Friday night. The England football squad tweeted that he "captured the hearts and minds of everyone."