Jill Duggar Engagement Surprise Caught Her Off-Guard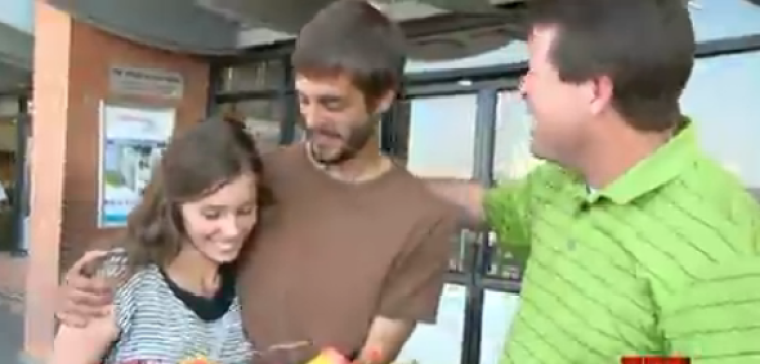 Jill Duggar and fiancé Derick Dillard may not have expressed any physical intimacy towards one another, but that has not stopped them from having several intimate moments of their own. In fact, Dillard had a huge surprise for his wife-to-be; the two are going to wed later this month.
In the newest episode of "19 Kids & Counting," viewers will get to see the moment Dillard planned to surprise Duggar with a proposal. He convinced her to go on a walk after having lunch with her sisters. As the couple began walking, the sisters fell back, giving the couple their space. Soon, though, it became clear that something was up.
"Last minute, I was going over what I was going to say in my head," Dillard told the cameras. "I was trying to play it cool."
Dillard had convinced country singer Walker Hayes to perform for the two of them. He had actually written a song especially for the couple and serenaded them moments before Dillard pulled out a ring and proposed. Duggar said yes and now the couple are planning to exchange vows on June 21 surrounded by family and friends. It's likely that TLC will film the entire day for viewers, much as older brother Josh did before, when he married wife Anna.
Dillard and Duggar began courting not long after her sister Jessa began courting Ben Seewald. Both couples have abstained from physical intimacy for their own personal and religious beliefs. Duggar and Dillard will exchange their first kiss on their wedding day, and Jessa and Ben plan to wait until they are engaged to even hold hands.
Jim Bob, the Duggar patriarch, was the one who played matchmaker for daughter Jill. He had been in contact with Dillard for some time before getting the idea to set the two of them up. Then, Jim Bob flew Jill to Nepal, where she first met Dillard in person. The entire relationship has been filmed for viewers who have supported the couple.