Jim Carrey vs. Fox News: Gun Battle Between Hollywood Actor and Cable News Channel (VIDEO)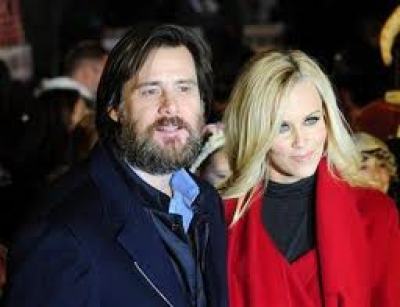 A Jim Carrey vs. Fox News feud has begun, with the Hollywood actor accusing the cable new network of slander.
However, despite Carrey's claims, a Fox News report on March 29 has stated that the actor will not be attempting to sue the news network.
Carrey has said the network slandered him and that he would have sued Fox News "if I felt they were worth my time."
He also stated in a press release that Fox News is "a media colostomy bag."
The feud reportedly began with Fox News' coverage of Carrey's video "Cold Dead Hand." The video was created to speak out on the gun control debate, and Carrey was starring in the video promoting what his stance was on the issue.
Carrey has stated that he is against any guns that can hold large magazines and assault rifles.
In the video Carrey mocks gun owners as well as Charlton Heston, one of the most prominent supporters of the right to bear arms in America over recent decades. Heston recently passed away.
Carrey had stated in his press release: "Since I released my Cold Dead Hand video on Funny or Die this week, I have watched Fux News rant, rave, bare its fangs and viciously slander me because of my stand against large magazines and assault rifles. I would take them to task legally if I felt they were worth my time or that anyone with a brain in their head could actually fall for such irresponsible buffoonery."
However, far from stepping away from the battle with Carrey, Fox News has fought back against Carrey's claims.
"The Five" host, Greg Gatefold, has called the comedian's press release "a complete meltdown" and proclaimed that the late Charlton Heston has a "brighter future in films" than Carrey.
Gatefold said, "Jimmy mocked Mr. Heston but won't respond to me -- yet. I guess Jimmy thought he couldn't lose to a debate to a dead man. That's what's really funny. He did. And now Charlton Heston has a brighter future in films than Jim Carrey."
"He issued a press release, which is basically a complete meltdown," Gutfeld said. "This is a guy that insulted most of America and danced on the grave of Charlton Heston. Jim Carrey is, in this letter, threatening legal action -- something Charlton Heston can't do because Charlton Heston is dead. That was the whole point, to stand up for somebody who couldn't talk back to a fool like Jim Carrey."
Gutfeld continued: "He released this video, then he retreated. He wouldn't respond. He hid like a little baby."
Here is a video of some of the Fox News footage into the Jim Carrey feud:
Jim Carrey Responds to Fox News in Response to Cold Dead Hands Video