Jodi Arias Sentencing Retrial News: Appeals Court Rules That Arias Must Testify in Open Court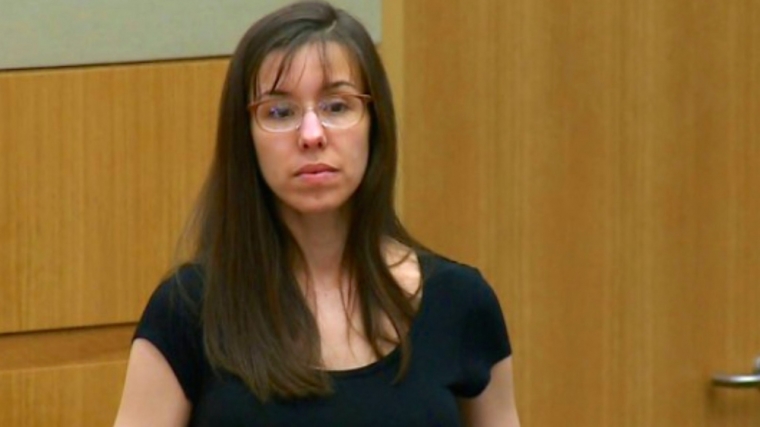 The identity of the mystery witness who was allowed to testify in private has been revealed— it is no other than Jodi Arias herself.
In a controversial move, Maricopa County Superior Court Judge Sherry Stephens had the media and the public vacate the court room last month as it was reported that a mystery witness was about to testify, but refused to do so unless the hearing was closed to the public. The court room was cleared, and the proceedings were sealed.
The Arizona Republic and three Phoenix TV stations— KPNX, KPHO, and KTVK— protested the closure of the courtroom, arguing the First Amendment allows journalists to attend the trial.
On Wednesday Nov. 26, the Arizona Court of Appeals overruled Stephens and ordered the judge to stop hearing testimonies in private.
"It is further ordered that the court grants relief by vacating the superior court's order of October 30, closing the courtroom to the public and press during any testimony by Jodi Arias," the ruling said.
Arias was convicted of murder last year in the death of former boyfriend Travis Alexander, but jurors were in two minds on whether she should be sentenced to life in prison or death. A new jury has been picked for her sentencing retrial.
Of Stephens ruling, David Bodney, an attorney representing the news organizations, said, "It underscores the importance of the public's right to attend criminal trials, particularly the testimony of a defendant in the sentencing phase of a capital trial."
The broadcast of footage from the sentencing retrial has been barred until after a verdict is reached. Testimony in the Jodi Arias trial will continue in Phoenix, Arizona on Dec. 2.