John Krasinski To Play Peter Parker in Marvel's 'Spider-Man: Into the Spider-Verse'?
Is John Krasinski primed to play a superhero for Marvel next? Reports stated that "The Office" and "Jack Ryan" actor has been cast as the voice of Peter Parker in the upcoming animated flick "Spider-Man: Into the Spider-Verse."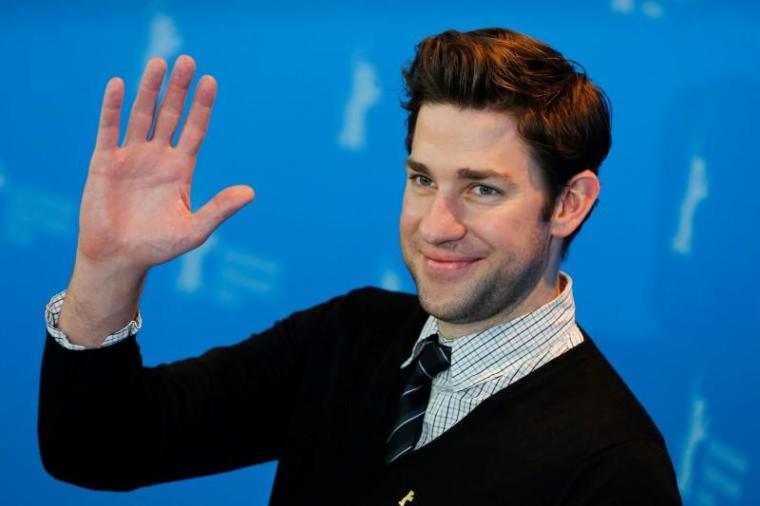 According to Fandom Wire, Krasinski was recently at the studio with "Venom" star Tom Hardy for what seemed like a recording. Fans have long speculated that Hardy would be part of this animated film in a cameo. The report also suggested that Peter Parker in this movie would be a much older guy than viewers have previously seen in other "Spider-Man" films.
"Spider-Man: Into the Spider-Verse" comes from the Phil Lord and Christopher Miller, the creators of the widely successful "The Lego Movie." The animated film will center on Miles Morales as the new webbed superhero that's also based on the comic series.
Morales, who's voiced by Shameik Moore, is a high school kid who acquired his powers from a spider bite. Other confirmed voice actors in "Spider-Man: Into the Spider-Verse" include Mahershala Ali as Mile's uncle Aaron, Brian Tyree Henry as Mile's dad Jefferson and Liev Schreiber in an undisclosed role as the villain.
Lord and Miller started developing "Spider-Man: Into the Spider-Verse" in 2014 for Sony and Marvel. The movie, however, will be standalone and won't be part of any superhero universe.
The writer and director also confirmed that Parker would be in their movie to serve as a mentor for Morales. In the comics, Morales assumed the superhero Spider-Man after Parker's death. This movie, on the other hand, will have Parker seemingly passing the responsibility to Morales.
Sony, however, denied that Krasinski will voice Peter Parker. The studio stated that the actor is not part "Spider-Man: Into the Spider-Verse." The animated film with Morales as the new Spider-Man is expected to come out in theaters on Friday, Dec. 14.