Justin Bieber News: Pop Star Attends Hillsong Church Mid-Week Service with Mom
Justin Bieber News: Pop Star Attends Hillsong Church Mid-Week Service with Mom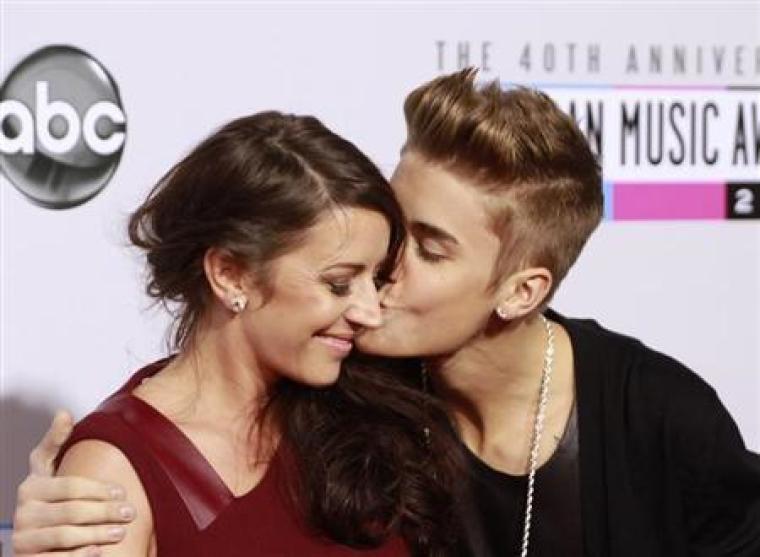 Justin Bieber has brought his mom, Pattie Mallette, to his Hillsong Church in Beverly Hills.
While it is normal for Bieber to bring his rumored girlfriend Selena Gomez to his home church in Beverly Hills, he was recently spotted with his mom at his Hillsong Church as they attended last week's mid-week service. According to reports, Mallette was seen being pushed out of the church in a wheelchair as she broke her foot when she and Bieber recently had a vacation in the Maldives.
Mallette's presence at the Hillsong Church came as no surprise to many, though, as Bieber's mother has been a vocal Christian. In fact, in a past interview, Bieber revealed that, when he was young, his mother would insist that he only listened to the tapes of Pastor Judah Smith, who is now one of the singing superstar's good friends and spiritual advisers.
It is public knowledge that Bieber and Mallette had a falling-out in the past, and sightings of them together in the Maldives and at the Hillsong Church recently only prove that they have patched up their differences. After all, with Bieber finally dedicating his life to Jesus, he has no more reason to stay estranged from his mom.
"I was distant because I was ashamed. I never wanted my mom to be disappointed in me and I knew she was. We spent some time not talking, so it takes time to rebuild that trust. She's living in Hawaii now, so it's hard, but getting better," Bieber admitted back then.
With Bieber now living his life as a Christian, it goes without saying that his mom is more than happy with the choices that he makes. In fact, earlier this month, Mallette posted a sweet message on Instagram as a caption to the photo she shared. According to Bieber's mother, she is proud of how Bieber is growing to be an amazing person, and despite the fact that her son will never be perfect, as no one is, it is evident that his growing Christian faith guides him in making the right choices in life.
"But your genuine growing relationship with Jesus is evident in the choices you are making daily and the good 'fruit' you bear. I admire your character and integrity," goes a portion of Mallette's post.