'Kamen Rider Amazons' Latest News: New Trailer Reveals Upcoming Film's Official Title and Mido Einosuke's Rider Form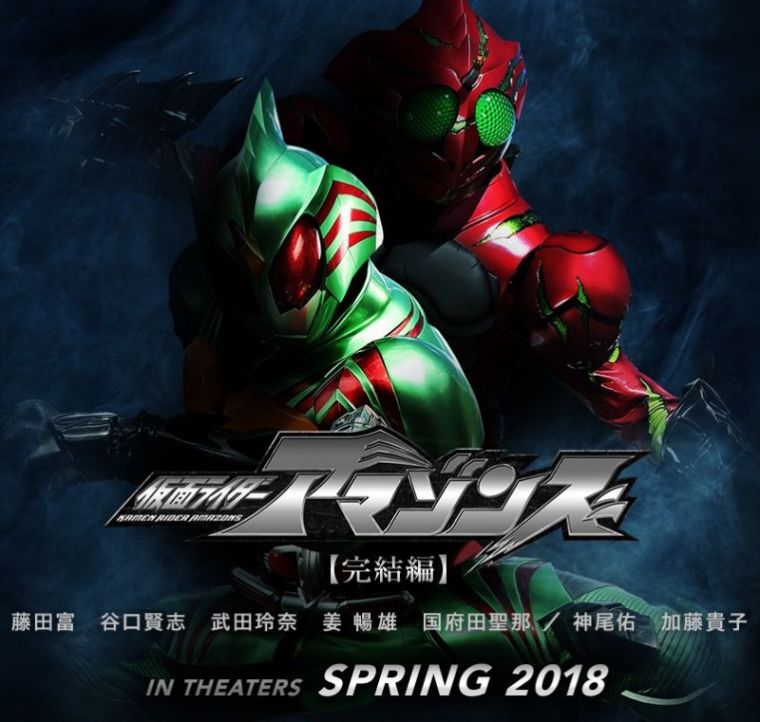 The first official trailer has been released for the upcoming "Kamen Rider Amazons" theatrical film.
The 90-second trailer, which is currently streaming on Toei Movie's official YouTube channel, also reveals the upcoming Japanese live-action special effects film's official title as "Kamen Rider Amazons The Movie: Saigo no Shinpan (Kamen Rider Amazons The Movie: Final Judgment)." It will also be the first in the "Kamen Rider" franchise to be screened in 4DX and MX-4D formats.
Additionally, the previously announced character of Mido Einosuke has also been revealed to be Kamen Rider Amazon Neo Alpha. He will be played by Nobuo Kyo, who is best known as Isshuu Kasumi, a.k.a. KuwagaRaiger, in the 2002–2003 live-action special effects series "Ninpuu Sentai Hurricanger (Enduring Wind Squadron Hurricanger)."
The film will serve as the conclusion of the "Kamen Rider Amazons" web series' sophomore season and will feature a story that revolves around the strange Amazon livestock plan. Things get complicated when confrontation breaks out as a result of the clashing ideals of Haruka Mizusawa (Tom Fujita), a.k.a. Kamen Rider Amazon Omega, and Jin Takayama (Masashi Taniguchi), a.k.a. Kamen Rider Amazon Alpha.
Alpha wants to destroy the Amazon livestock, while Omega feels he must protect them. Thus, the final battle between the two Riders will commence and end in this upcoming film.
Other returning cast members include Rena Takeda as Mizuki Mizusawa; Ayu Higashi as Nanaha Izumi; You Maejima as Chihiro, a.k.a. Kamen Rider Amazon Neo; Ayana Shiramoto as Iyu Hoshino, a.k.a. Crow Amazon; and Eiji Akaso as Hiroki Nagase.
Other cast members include Kota Miura, Mitsutoshi Shundo, Yoshito Momiki, Kanon Miyahara, Katsuya, Kazuya Tanabe, Yu Kamio, Takako Kato, and Takashi Fujiki.
The film is being directed by Hidenori Ishida with scripts written by Yuuya Takahashi.
"Kamen Rider Amazons The Movie: Final Judgment" will be released on May 19 in theaters across Japan.