'Kamen Rider Amazons the Movie: Final Judgment' Latest News: Taro Kobayashi and NoB to Perform Official Movie Theme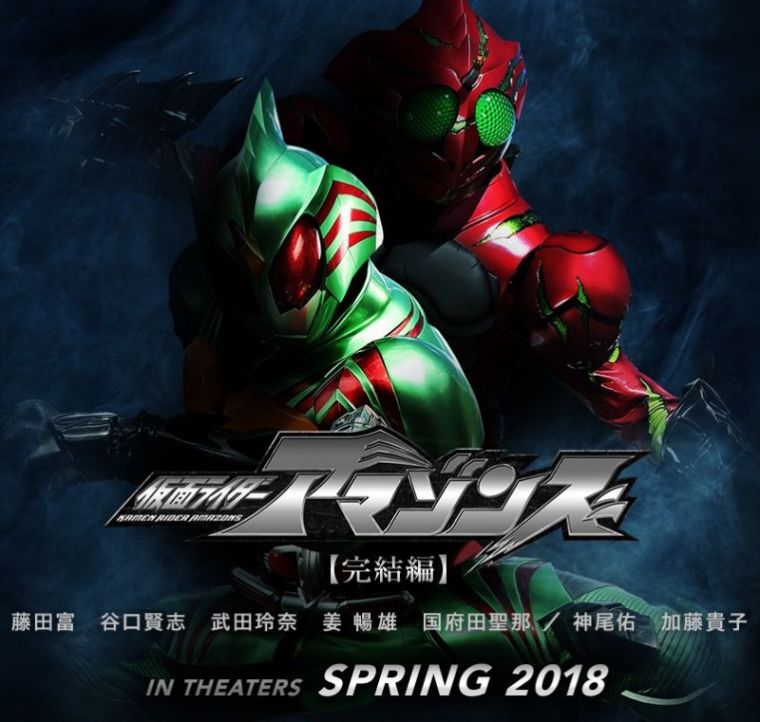 The official theme song for the upcoming Japanese live-action special effects film "Kamen Rider Amazons the Movie: Final Judgment" has been announced.
The announcement was made the Japanese singer-songwriter Taro Kobayashi on his official Instagram account. Kobayashi posted an image of himself and his fellow singer NoB, saying that the two of them were together for the recording of the song "EAT KILL ALL." This song will serve as the official theme of the upcoming "Rider" movie.
Kobayashi's previous works include the songs "Armour Zone" and "DIE SET DOWN," which were used as the official themes for the first and second seasons of the "Kamen Rider Amazons' web series respectively. "Armour Zone" was also used as the theme song for the television broadcast of the series.
On the other hand, NoB performed the opening themes for the 2006–2007 "Super Sentai" series "GoGo Sentai Boukenger (Rumbling Sentai Boukenger)," and the 2010-2011 "Super Sentai" series "Tensou Sentai Goseiger (Heavenly Armament Sentai Goseiger)." NoB is the former lead singer of the Japanese hard rock and heavy metal band MAKE-UP.
The upcoming movie will serve as the final chapter of the "Kamen Rider Amazons" series and will feature a story that centers on the strange Amazon livestock plan. The clashing ideals of Haruka Mizusawa (Tom Fujita), a.k.a. Kamen Rider Amazon Omega, and Jin Takayama (Masashi Taniguchi), a.k.a. Kamen Rider Amazon Alpha, will also come to a hilt as the ongoing rivalry between them finally finds a just conclusion.
The movie is being directed by Hidenori Ishida, with scripts written by Yuuya Takahashi. Yasuko Kobayashi, who served as screenwriter for both seasons of the web series, is also onboard as the supervisor.
Kobayashi is also supervising a manga series that's being serialized on Kodansha's "Morning" magazine, based on the one-shot manga titled "Kamen Rider Amazons Gaiden – Hotarubi," written and illustrated by Shinjiro. The second chapter is expected to be launched in the magazine's 17th issue to be released on Saturday, March 29.
"Kamen Rider Amazons The Movie: Final Judgment" will be released on May 19 in theaters across Japan.