'Karakuri Circus' Latest News: Kazuhiro Fujita's Manga Series About a Circus and Conspiracies Gets an Anime Series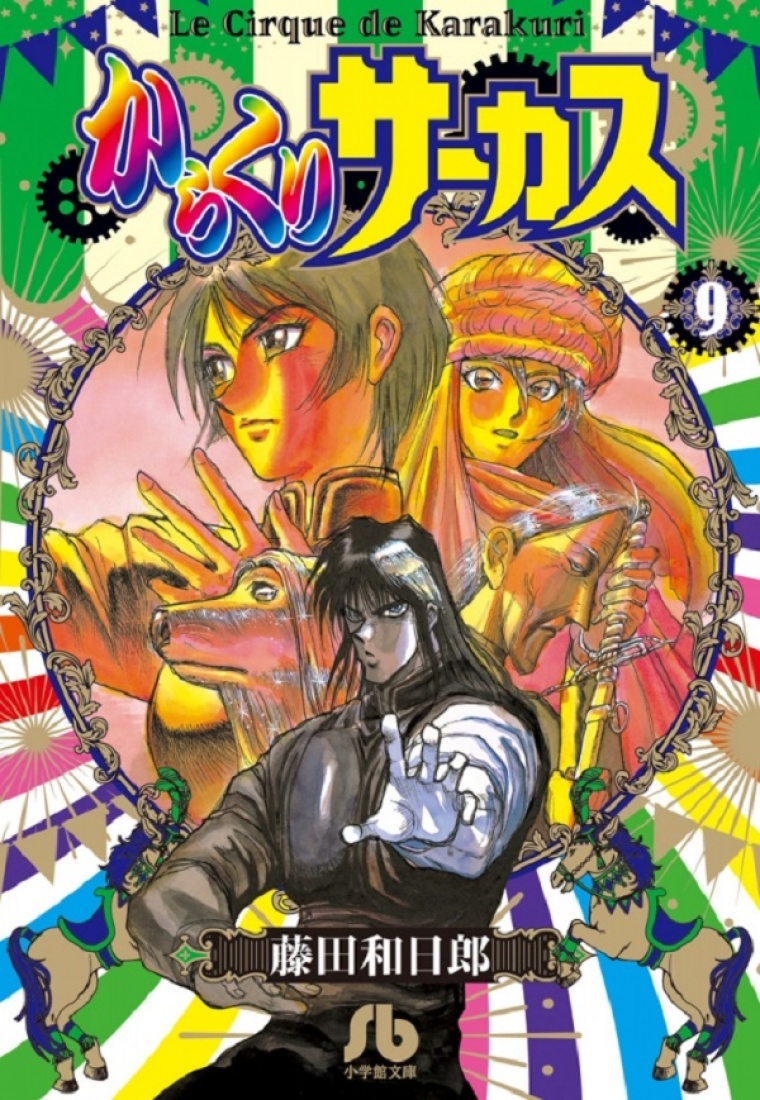 An anime adaptation has been announced for Kazuhiro Fujita's Japanese manga series "Karakuri Circus," also known by the title "Le Cirque de Karakuri."
The announcement will officially be made in this year's 16th issue of Shogakukan's "Weekly Shonen Sunday" magazine, which is due out on Wednesday, March 14. It was first teased in the magazine's previous issue that the upcoming 16th issue will have an important announcement regarding either the manga artist or his on-going manga series, "Sou-Bou-Tei Kowasubeshi."
The series ran in the "Weekly Shonen Sunday" magazine from 1997 to 2006, and it has since been published in a total of 43 compiled volumes. Shogakukan later published the series in a new wide edition from 2011 to 2013, which cut the volume number down to 23. The manga series currently has more than 15 million copies in print.
It tells the story of a fifth-grade boy named Masaru Saiga, who dreams of becoming a puppeteer. After his father Sadayoshi Saiga, who is the CEO of a giant home telephone maker, passes away, Masaru ends up inheriting 18 billion yen. It is for this reason that Masaru becomes targeted for his wealth, and is eventually saved by two people.
Narumi Katou is a man who has a weird illness known as "Zonapha Syndrome," but he can very well protect Masaru because he knows Kung-Fu. On the other hand, Shirogane is a silver-haired woman who controls a puppet named Arurukan (Harlequin). Masaru and his two saviors will find themselves getting tossed into various conflicts and conspiracies by the people who want to take Masaru's fortune for themselves.
The upcoming anime adaptation's staff will be hosting an audition for a voice actor to take on the role of the protagonist, Masaru.
More information about the upcoming "Karakuri Circus" anime will be made available when the series' official site finally opens to the public.