Kate Middleton Slammed for Wearing Fox Fur in Sweden
The Duchess of Cambridge, Kate Middleton, earned the ire of royal watchers after she was seen with fox fur. The pregnant royal kept herself warm with a bobble hat during her visit to snowy Sweden but observers weren't pleased with what she wore.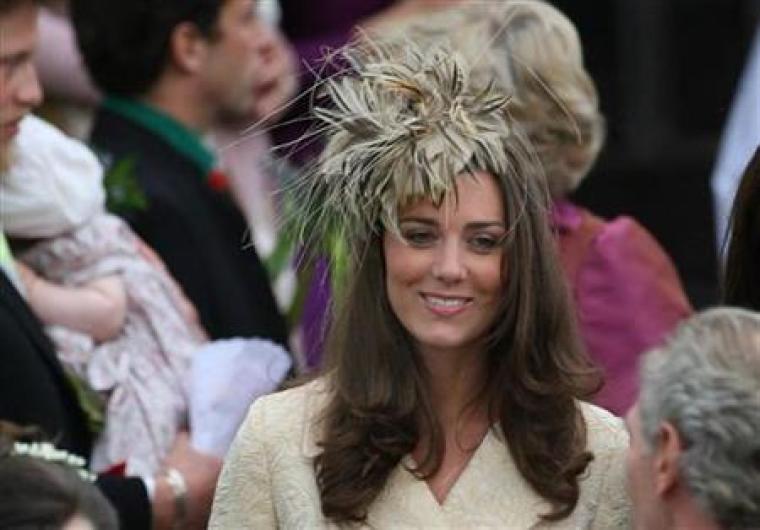 The Duchess received criticisms on social media after her photos with the fur hat appeared online. Netizens slammed Middleton and said they can't believe the royal would support animal cruelty in the name of fashion.
"When you are visiting a host country who abhors fur and is in the process of banning it, you don't show up in fur, " one netizen wrote on Twitter. "She has a secretary whose job it is for her not to make these blunders."
Fans learned of the quality of Middleton's bobble hat because the brand itself posted on Instagram that the Duchess wore its item. A quick search on the Eugenia Kim fashion piece showed it is selling for £240 ($341) at the Harvey Nichol's site, where it has been described as made from 100 percent arctic fox fur.
Kensington Palace, however, denied this was the case. Middleton was indeed wearing a Eugenia Kim bobble hat but it was a different item. The actual piece sold for £103 ($146) and it's cheaper because it's made from faux fur. According to a royal reporter, Kensington Palace has been adamant about the hat being faux fur.
The Duchess' entire ensemble for the royal visit to Sweden and Norway was largely all about faux fur and sustainably sourced pieces. It was important to highlight this fact to show that the royals are conscious about its social responsibility to the environment.
Middleton and her husband Prince William will spend four days in Sweden and Norway this week to visit Prince Daniel and Princess Victoria. The British royals graced the Karolinska Institute, a mental health facility, and also toured Nordick schools. They also met with professional hockey players and had an audience with King Carl XVI Gustaf and Queen Silvia.