Kevin Federline IRS Bill: Allegedly Owes $57,000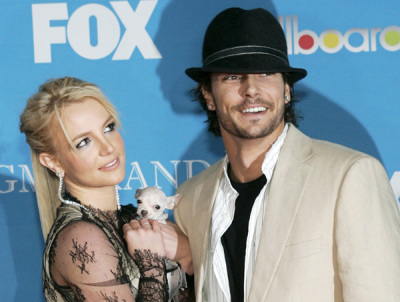 Kevin Federline allegedly owes the IRS nearly $60,000 in back taxes. A federal tax lien has been filed against Britney Spear's ex-husband, Kevin Federline, for the amount of $57,615.39 according to reports.
The report comes just months after it was revealed that Federline and Spears may also owe back taxes together for a year during which they were still a married couple.
The most recent tax lien was filed on Feb. 14, according to TMZ, for the year 2009, during which Federline failed to pay $30,517.16, and 2010 for which Federline allegedly owes an additional $27,098.23.
Last November, reports stated that Federline also owed money with Spears. The amount owed was derived off of an income tax form that was filed in 2004, according to TMZ, which obtained copies of the legal documents.
The report stated that the Government of California had "hit the former couple with a $37,712.71 lien for unpaid income tax." The taxes were filed in the same year that the couple was married. But according to representatives for the pop star, the tax lien was a mistake that was to be resolved shortly.
The famous couple separated in 2006 and have two sons together, Sean Preston, seven, and Jayden James, six. In the past, Federline served as a back up dancer for Spears in addition to Michael Jackson, Pink, and Justin Timberlake.
Attempts to make new income have included a role in "American Pie: The Book of Love" which went straight-to-video and in 2010 he starred in "Celebrity Fit Club" on VH1.
Federline's current estimated net worth is about $6 million, according to CelebrityNetWorth.com