Kit Harington, Rose Leslie Wedding: Planning Stalls as Bride-to-Be Exclaims, 'There's Too Much To Do'
"Game of Thrones" stars Kit Harington and Rose Leslie have not yet started planning for their wedding. The couple got engaged in September but Leslie revealed that they haven't done anything yet except announce that they were getting married.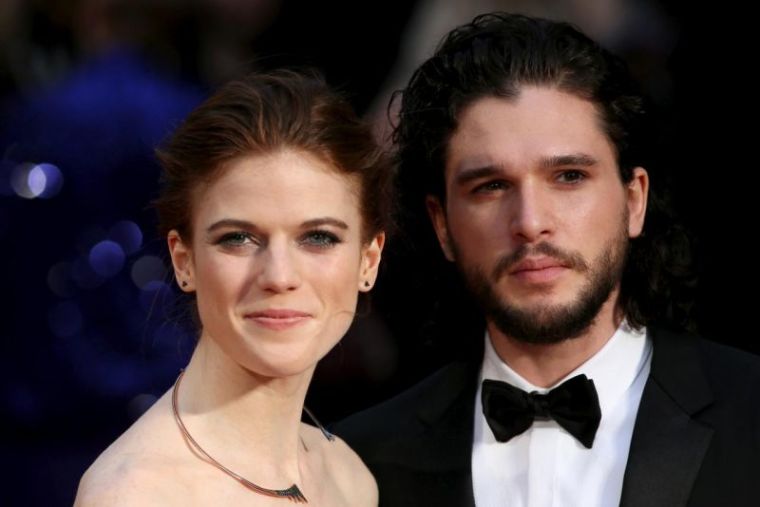 Leslie graced the pages of Town & Country for its February 2018 issue. She revealed that she has quite the hectic schedule, since the engagement that she's trying to squeeze the wedding planning in between.
"There's just too much to do," the actress said. "I'm trying to fit in my wedding."
The actress has been filming the second season of "The Good Fight" for CBS All Access. The show sets its return on the streaming platform in March, hence work has been actively happening in the last few weeks.
Leslie plays the up-and-coming lawyer Maia Rindell from a disgraced family in the legal drama. "The Good Fight" season 2 opens with her character out of jail and Leslie said that Maia has hardened while in prison.
Meanwhile, her future husband has been flying in and out of New York, where Leslie stays to film her show, and Belfast, where Harington films the final season of" Game of Thrones." It looks like the couple won't actually nail down their wedding plans until after work is over.
Leslie and Harington met on the set of "Game of Thrones" in 2011, where they played doomed lovers Ygritte and Jon Snow. They dated for over a year but by 2013, news broke that the stars have parted ways.
In 2014, the couple reportedly got back together after Leslie departed from "Game Of Thrones" but the two kept their relationship low profile. In 2016, the couple decided to mark their first public outing at the red carpet of the Olivier Awards. In 2017, the couple moved in together and eventually announced their engagement the old fashioned way, via the newspaper.