Kylie Jenner Breaks Up With Tyga After Blac Chyna Posts His Texts on Social Media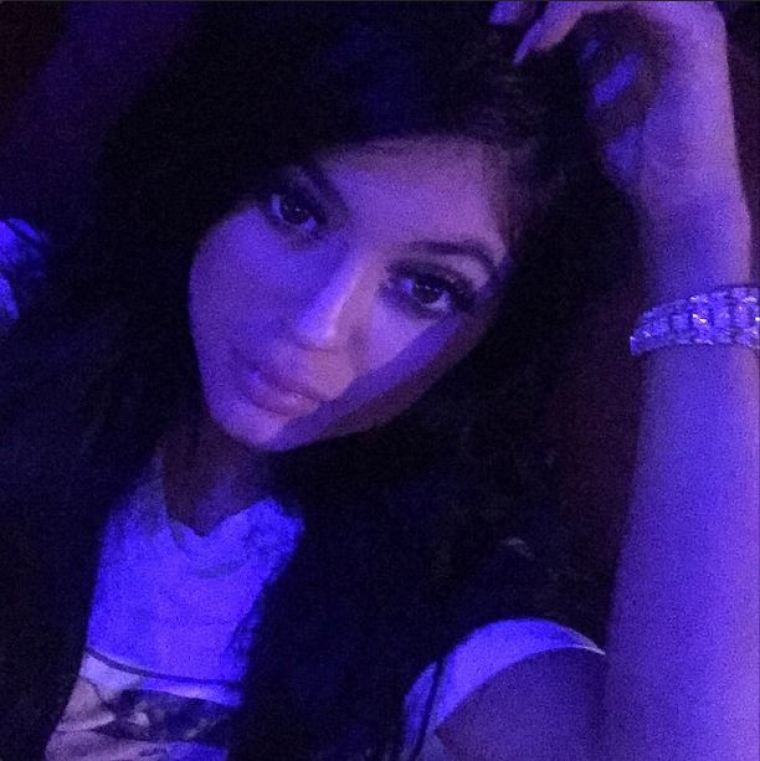 Kylie Jenner has reportedly split from Tyga.
According to Hollywood Life, the breakup comes after the rapper's ex, Blac Chyna, posted a text conversation between her and Tyga on Instagram in which the rapper appears to be begging for reconciliation.
On April 23, Blac Chyna took to Instagram to post a screenshot of the text messages, and on her phone Tyga is listed as "Kings Father." Tyga writes asking to come over to "talk real with u for a min."
Blac Chyna replies, "I'm busy. Working today." She adds, "Honesty. Key. To move forward."
Tyga replied, "I want to be with u. I want to be positive. I want to be a family. Want to start this friendship. Relationship."
Blac Chyna reportedly claimed that her ex has been trying to get back together with her for seven months while he's been seeing the 17-year-old at the same time.
As a result, a source close to the situation tells Hollywood Life that Kylie and Tyga are "on a break."
"Kylie put him on punishment. She's had a rough couple of weeks and has had to grow up really fast! And after seeing her dad's courageous interview and being with her family, she's not in the mood for this drama," said the insider.
Meanwhile, another source tells the website that Blac Chyna is happy that Tyga and Kylie have broken up.
"She's happy the truth is out," the source said. "She couldn't stand Tyga's manipulation. She hated the fact that behind closed doors he's secretly trying to be with her, but then when he's out in public, he's on Kylie's arm …She's happy she blew the lid off his cover."