'Lion King' Actor Nathan Lane Reacts to Billy Eichner's Casting as Timon in Live-Action Movie
Nathan Lane shared his reaction to Billy Eichner's casting in the "Lion King" live-action movie. The seasoned stage and movie actor detailed how he responded when Eichner sent him an email to say that he's taking over the role.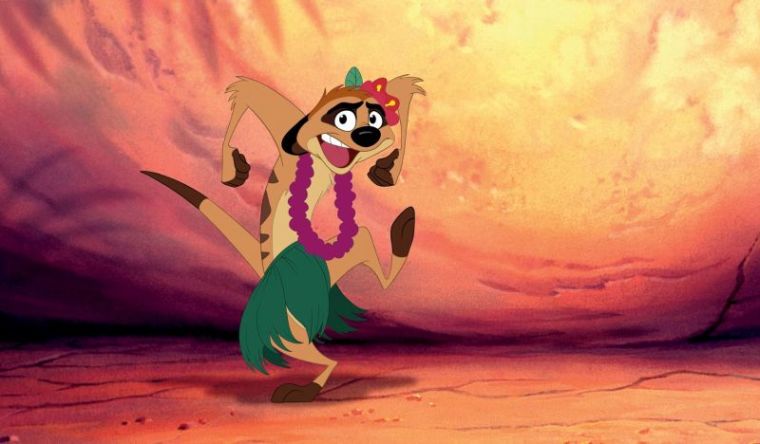 In 1994, Lane voiced the meerkat Timon in the "Lion King" animated movie for Disney. The studio tapped Eichner to play a character in the 2019 live-action version.
Lane told Stephen Colbert on his talk show that Eichner emailed him when he got the part out of courtesy. Lane said that Eichner was complimentary about following in his footsteps.
In response, Lane emailed Eichner back and humored him by pretending to be enraged. In truth, however, Lane said he's not opposed to the casting.
"Now that gay rights has come so far, in this version Timon can finally marry Pumbaa and live openly in the Serengeti," Lane joked. He also touched on the fact that everyone in the original cast has been replaced but one special role.
"Billy, when this was first announced, I thoughtt this just goes to prove the old showbiz adage: everyone is replaceable except James Earl Jones," Lane said in jest. Jones, of course, lent his iconic voice to Mufasa in 1994 and again in this live-action version.
Meanwhile, Sir Elton John confirmed that he's working on a new soundtrack to "Lion King" with Beyonce. The multi-awarded singer stated that four songs from the original movie will still be used in the live-action version – "Can You Feel The Love Tonight," "Hakuna Matata," "I Just Can't Wait To Be King" and "Circle of Life" – but there will be at least two new songs featuring Beyoncé.
Incidentally, Beyoncé is also part of this live-action film as Nala, Simba's childhood friend who becomes his love interest. Donald Glover voices the adult Simba, who takes over the kingdom following the death of Mufasa.
The "Lion King" live-action will arrive in theaters on July 19, 2019. The original animated movie grossed over $960 million at the box-office.