Lionel Richie on Daughter Sofia's Relationship With Scott Disick: 'It's Just a Phase'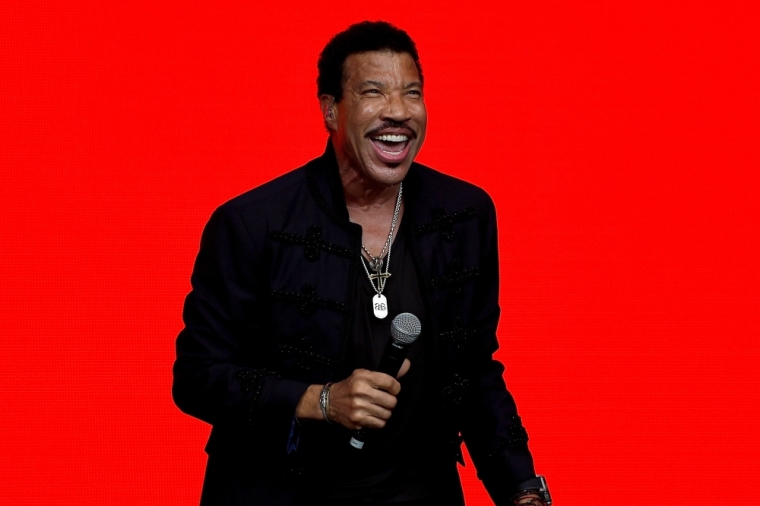 Although Lionel Richie is not too thrilled about his daughter Sofia dating Scott Disick, he is standing by her no matter what.
The "American Idol" host has been quite mum about Sofia's relationship with Disick since the pair went public last year. However, the music icon recently shared his thoughts in a candid interview with The Daily Telegraph published on Saturday.
"She's 19," said the Grammy winner. "When you're 19 you know everything. Is it going to be for life? I don't know. But for right now it's just a phase and I'm going to stand real still in the corner, get me a good drink and not make too much noise."
The teenage model and her 34-year-old beau have been in a relationship for over nine months now. They have been spotted packing on the PDA all around the world, from dinner dates in Miami to romantic getaways in Italy.
While Disick is known for being a hard-partying kind of guy and a dad of three, Richie has nothing but good words to say about the reality star. The 68-year-old mentioned that Disick is a "very nice guy," but stressed he "will have no opinion" about how Sofia should handle their relationship. He continued, "I'll continue to be my cheerful self and move on."
Apart from her dates with Disick, Sofia has also spent time with the three kids her boyfriend shares with Kourtney Kardashian: sons Reign Aston, 3, and Mason Dash, 8, and daughter Penelope Scotland, 5.
Sofia and Disick also celebrated this year's Valentine's Day together. She shared a black and white photo of them on Instagram cuddling each other with the caption, "Happy Valentines babe."
Like her ex-partner, Kardashian is also dating a younger model herself. The 38-year-old is currently in a relationship with Younes Bendjima, 24.