MacBook Pro 2016 Latest News and Features: Latest Updates from MacBook Pro 2015, No Touch Screen, Price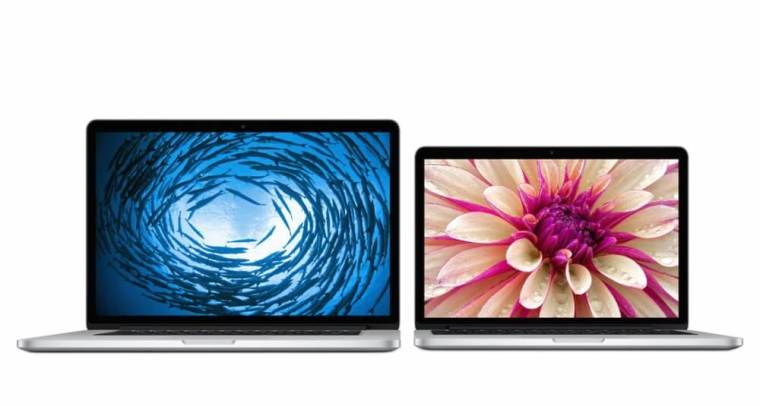 Apple finally unveiled a new line of MacBook Pro devices after a long wait and much speculation during these past few months. The press conference, called "Hello Again," that launched the redesigned MacBook Pro 2016 was held last Thursday in Cupertino, California.
The only major features which are new to the MacBook Pro 2016 are the Touch ID, new processor, and the OLED panel in the upper portion keyboard. With this in mind, consumers wonder if they should even bother upgrading to the latest MacBook Pro or stick with their older version.
New Features
One of the most prominent features of the MacBook Pro 2016 is the Touch Bar. This is an OLED panel that is located at the top of the keyboard and supports multi-touch and changes interface depending on what app is currently in use. The MacBook Pro 2016 also has a Touch ID feature and is powered by a 6th gen Skylake processor.
The MacBook Pro 2016 comes in two models, the base model which has a 13-inch screen, and a 15-inch screen model. The 13-inch screen version doesn't have an OLED Touch Bar, nor does it have the Touch ID feature. It runs with a 2.0-GHz dual-core Intel iCore i5 processor. It also has a 256 GB SSD and an Intel Iris Graphics 540 GPU. It starts off with an 8 GB RAM which you can upgrade to 16 GB.
The most lavish version of the 15-inch model has a Touch Bar, 512 GB SSD, Intel HD Graphics 530, 2.7 GHz quad core Intel Core i7 processor and Radeon Pro 455 GPU. Both 13-inch and 15-inch versions have Force touch trackpads and butterfly keyboards.
Aside from these new features, MacBook Pro 2016 and the MacBook Pro available last year has lots of similarities. For one, both models have the same Retina display, although the 2016 version is brighter by 67%.
No Touch Screen
Some fans and analysts are disappointed that the MacBook Pro 2016 doesn't have touch screen capabilities like the all-new Microsoft Surface Studio.
According to Jon Fingas of Engadget, "Apple has made a point of publicly resisting the pressure to introduce touchscreen Macs. Computers need a fundamentally different interface than your smartphone or tablet, Apple argues, and it's cumbersome to keep raising your hand to the display."
Still, Fingas adds that the addition of the OLED panel may be an acknowledgement from Apple that having touch input "can improve your computing experience."
Price
MacBook Pro 2015 model has a starting price of $1,299 while the 13-inch MacBook Pro 2016 model is worth $1,499. The 15-inch MacBook Pro 2016 is $1,999 and a newer version is worth $2,999. Price comparisons can be accessed in the Apple website here.