Madonna's Brother: 'Madonna Doesn't Care If I Live or Die,' Claims Homeless Brother (VIDEO)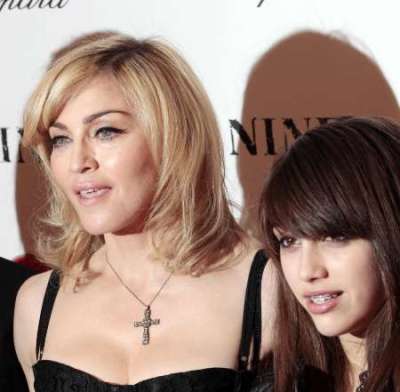 Madonna's brother has lashed out as his pop star sister in a recent interview, claiming that she does not care for him and probably does not care whether he is dead or alive, according to reports.
Anthony Ciccone, 56, is homeless and a self-confessed alcoholic, who has been living on the streets of Traverse City, Mich., for almost three years. Despite his sister being a mega-millionaire pop icon, little has ever been mentioned of her brother. But he has now stepped out to talk about his family troubles.
He has told The Daily Mail, in a story published on March 29, that Madonna "doesn't give a **** if I'm dead or alive."
"She lives in her own world. I never loved her in the first place, she never loved me," he added. "We never loved each other."
Ciccone spends his time only 12 miles away from the Ciccone family vineyard, where his father and stepmother live. He was also recently jailed for a month for being intoxicated in a church and cursing at children, according to the report.
However, he also blames his family for the incident and said, "No family backup, when the chips fell, no family backup."
"What would you do under these circumstances when your family has stood against you completely?" he said, according to the Daily Mail.
Ciccone has also spoken out against his father, saying he "would be very happy if I died of hypothermia and then he would not have to worry about it anymore...He doesn't want to be bothered. He doesn't like me."
It was revealed last week that Madonna, 54, has a net worth of $1 billion.
Family friend and neighbor Kathy Mateyer, who works with the Ciccone family vineyard, revealed that Madonna father - Tony Ciccone - is upset by his son's failure to get help for his alcoholism.
The family have refused to take him back until he stops drinking.
Meteyer has said, "He would sneak into the cellars and he would lay on the floor, open up one of the big tanks, and drink the wine with a glass. He just can't come back until he stops drinking, because they think it will kill him, it already kind of has."
Meteyer has also claimed that Madonna has attempted to reach out to Anthony and clearly cares about him, paying her her brother's stints in rehab "several times."
However, Meteyer has said that ultimately "Anthony just won't accept help."
Anthony is the oldest of eight siblings. His and Madonna's mother died of breast cancer in the 1960s at the age of 30.
Here is a video of a news report on Madonna's brother from 2008:
Madonna's Brother Speaks Out